Ladies, This New Period Emoji Might Become Your Most Used One Yet
31 May 2017, 13:59 | Updated: 1 June 2017, 14:22
#PeriodEmoji Coming Thruuuuu
In 2018, we could be looking at a brand new batch of emojis. Redheads, zombies, a rock climber, a woman breastfeeding and now, a period emoji...
"A period emoji?! Why do we need one of those?", we hear you cry in outrage. Well, put it this way - when was the last time you used the filing cabinet emoji? Seriously? Or the sweet potato? Exactly. Almost half of the population will experience a period at some point in their lives and yet there's no visual representation of it on our emoji keyboards.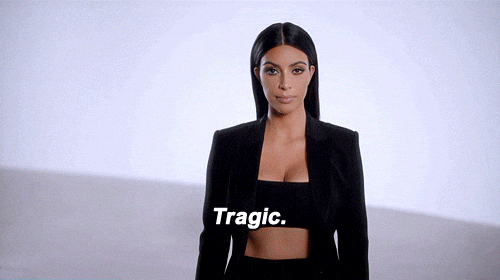 via giphy.com
The aim of the #periodemoji campaign, set up by a rights group for young females Plan International, is to help break the stigma surrounding periods across the world and encourage a wider conversation. In Ghana, 90% of girls are ashamed of their periods and more than 64% of women in the UK feel uncomfortable discussing their periods with male friends.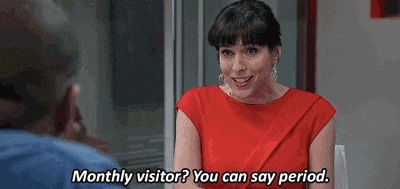 ABC
To combat this, Plan International, have designed five different period emojis (emojis are a global language, you see) and it's up the public to decide which one will be submitted to the Unicode Consortium for consideration and may actually end up on your emoji keyboard as soon as 2018.
Susanne Legena of Plan International Australia explained the campaign: "Even though at least 800 million women and girls between the ages of 15 and 49 are menstruating right now, there isn't a single emoji to represent periods. Isn't it ridiculous that there's a long nose goblin emoji and a floppy disc emoji, but no period emoji?" She's got a point, babes.
Plan International
The choices include: The uterus, the pants, the blood drops, the pad and the calendar. Currently in the lead is the little droplets (who have interchangeable moods) but that could all change. Voting closes on June 2 so choose wisely, everyone!
What do you think? Does the world need a period emoji?
Lifetime
____ ____ ____ ____ ____
Listen to the Election Edition of the #PopBuzzPodcast right here or subscribe for free on iTunes to get new episodes sent straight to your phone every Friday.