This Pizza Place Will Now Match You With A Date Based On Your Pizza Topping
Even if it's not the best match, at least you've got a good meal in front of you!
As Valentine's Day approaches, one restaurant has found the perfect way to find you that special someone - match up your pizza preferences with a complete stranger.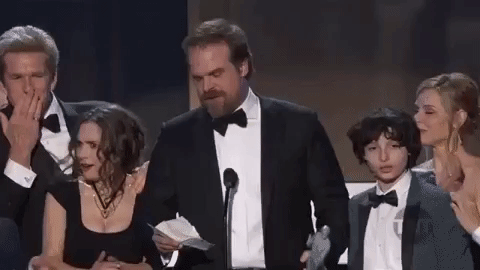 Imgur
Obviously.
Metro reports that Pizza Express in the UK is trialling a new initiative known as the 'Love Booth' where diners are matched up solely based on their choice of pizza toppings.
Pizza Express
Olives? No thanks...
The restaurant found willing diners via Facebook before they were whisked away to meet and eat in the most romantic corner of the London Leicester Square branch of the chain.
But does it actually work? Well, these two certainly look happy enough, clearly bonding over their unforgivable choice of flavour.
Pizza Express
Seriously, if you find someone else who actually enjoys olives AND onions on a pizza you should marry that lunatic immediately. Same goes for pineapple (don't @ me).
But hey, even if the dates didn't work out, at least you get a free meal out of the deal...what? It wasn't free? THEN WHAT IS THE POINT OF ALL THIS? TO FIND LOVE?!? PIZZA IS LOVE DAMMIT!!!!!
Happy Valentine's Day pizza lovers.
___ ___ ___ ___ ___
From Brendon Urie to The Vamps, here are the best bits from the #PopBuzzPodcast in 2016. Listen right here or subscribe for free on iTunes to get new episodes sent straight to your phone every Wednesday.