WATCH: Pizza Gets Delivered By A Drone And We Are Freaking Out!
17 November 2016, 11:16 | Updated: 8 May 2017, 17:09
Pizza tastes even better when its flying towards your mouth...
The future is here - and it comes with extra cheese!
Domino's have released footage of their first ever pizza delivery by drone. That's right - they can now bring you pizza through the sky! Flying pizza!
The landmark delivery took place in New Zealand where the company have been testing this new technology, ensuring basic elements like "food temperature" are kept up to scratch.
Speaking to the New Zealand Herald, Domino's MD Don Meji talked about how they approached the move and their partnership with startup delivery service Flirtey.
We invested in this partnership and technology because we believe drone delivery will be an essential component of our pizza deliveries, so even more customers can receive the freshest, hottest pizza we can offer.

Don Meji, New Zealand Herald
Mmmm. Can we get some now please?
But wait - does this spell the end for the humble pizza delivery boy?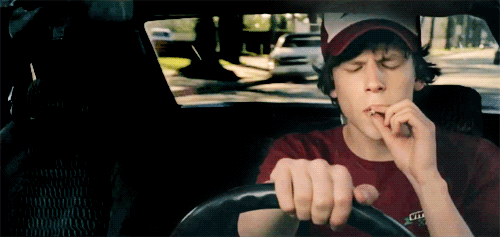 Giphy
Without him, who will lonely housewives develop inappropriate crushes on? How will teenage stoners afford their weekly dose of weed? How will 35 year old musicians fund their band's awful demo tape? And who will interrupt porn scenes at just the right moment with an order of "Hot and Spicy Sausage" (eww)?
Well fear not delivery boys - Domino's still have a place for you in their new world order!
This will actually create jobs. As we expand, we will look to hire additional team members whose roles will be focused on drone order loading and fleet management.

Don Meji, New Zealand Herald
See, its all good guys...
Now, when can we get this flying pizza goodness in the UK?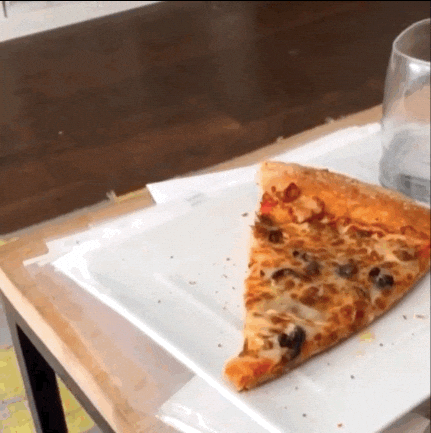 Giphy, TheBarkPost