This Shocking Video Shows A Police Officer Slapping A Teenager At A School
3 March 2016, 13:22 | Updated: 8 May 2017, 17:09
The incident happened at a school in Baltimore.
Shocking video footage emerged yesterday of a school police officer in Baltimore slapping and kicking a teenager.
As reported by Fusion, the head of the Baltimore school police force and two other school police officers have been suspended after officials became aware of the video shot by a friend who witnessed the incident.
Thank god we've got camera phones so incidents of violence like this can be reported. You can watch the video below.
Video Captures School Officer Slapping a Student in Baltimore https://t.co/wQPtBS4JRm pic.twitter.com/txLtDTo4ha

— Revolution News (@NewsRevo) March 2, 2016

The short video shows an officer loudly slapping a 16-year-old three times in the face at REACH Partnership School. According to NY Daily News, an attorney for the young man said he went to hospital with injuries to his face and ribs.
Allegedly the two young men in the video were not students of the school, and the police officers were called to remove them from the property. However, there have been many cases of violence against minors by law enforcement officers in schools, often with a disturbing racial element involved.
In October, a sheriff's deputy in South Carolina was fired after he grabbed and threw a black student during a brutal arrest in a Spring Valley High School classroom. The officer turns out to have a history of using excessive force and racial bias.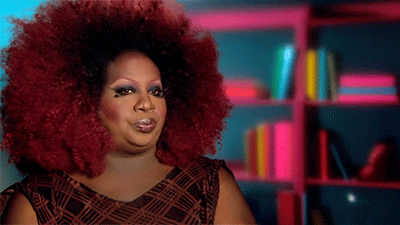 giphy.com
A report by Mother Jones, which collated evidence from news reports and data collected by advocacy groups over the past five years, showed that at least 28 students have been seriously injured, and in one case shot to death, by so-called school resource officers—sworn, uniformed police assigned to provide security on campuses.
Have you witnessed similar violence at your school? What have been your experiences with police officers in school? Let us know in the comments.