PornHub's New Sex Education Website Is Probably Better Than Your Sex Ed Classes
3 February 2017, 14:46 | Updated: 19 November 2018, 15:03
Sexual health, relationship advice and LGBT experts can now all be found at the world's biggest porn site.
Finally, you no longer have to embarrassed about going onto a porn site.
In maybe the most surprising news of the year so far, PornHub, that website you pretend you don't know the name of has launched a brand new area of its website dedicated to sexual health and education.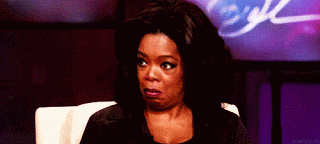 Giphy
Yes, really.
PornHub's Sexual Wellness Center, which you can visit at pornhub.com/sex, actually looks very promising and informative with a mix of experts including Sophia Banks, a transgender community leader, and several doctors and professors. Topics covered include bodies, reproductive health and STDs, Relationships and Real Talk. Articles currently on the page include "What Happens at Play Parties? Notes from a Study," "What Is Consent?" and "Top Erotic Positions for Lesbians."
PornHub
All childish sniggering aside, it's actually a very noble and important idea from an unexpected source that should hopefully help to educate a wider audience about sex and healthy relationships.
As Fusion reports, it's a completely free resource set up by Dr Laurie Betito who, in the accompanying preview video, says she teamed up with PornHub with the aim, "to create a place where information pertaining to the physical, psychological, and even the most intimate aspects of sex, is available to all."
Betito, who has run her Sexual Wellness Center for more than 30 years, stated in a press release that "no matter our background or desires, sexual education —mental, physical, emotional and spiritual—plays a vital role in our society."
PornHub's vice president, Corey Price, also explained the platform in an interview with Bustle:
PornHub receives nearly 70 million visits from around the world each and every day. We thought it would be great if we could offer our fans the best of both worlds so to speak —adult entertainment and a valuable resource they could [sic] glean helpful information regarding their sexual health. It's especially important that people have a go-to resource for advice and information that they can relate to and trust.

Corey Price, PornHub Vice President
So, what do you guys think of PornHub's Sexual Wellness Center? Let us know in the comments below.
___ ___ ___ ___ ___
From Brendon Urie to The Vamps, here are the best bits from the #PopBuzzPodcast in 2016. Listen right here or subscribe for free on iTunes to get new episodes sent straight to your phone every Wednesday.