This Is The "Seductive" Dress That Got A Girl Kicked Out Of A Chess Tournament
3 May 2017, 15:43 | Updated: 8 May 2017, 17:09
Can you actually hear us rolling our eyes?
Another day, another man policing the clothing on the bodies of women and young girls. Honestly, haven't they got anything else to worry about other than commenting on the perfectly acceptable lengths of young teenage girl's dresses?
The most recent unfortunate victim of the international epidemic is a 12-year-old girl (yes, TWELVE!) who was forced to drop out of a chess tournament in Malaysia after the man in charge called her outfit too "seductive".
Now, we know what you're wondering... Did this girl turn up to a friggin' chess tournament wearing what Kendall Jenner or Bella Hadid wore to the Met Gala the other day? No, of course not. She was wearing nothing of the sort. In fact, here's the exact dress that they deemed too "seductive" for chess.
The girl's chess coach uploaded the picture of her dress to Facebook and called out the Malaysian Chess Community in one fell swoop.
He wrote: "In the middle of Round 2, (without stopping the clocks) Chief Arbiter informs my student that the dress she wore was improper and have violated the dress code of the tournament. It was later informed (by Chief Arbiter) to my student and her mother, that the Tournament Director deemed my student's dress to be "seductive" and a "temptation from a certain angle far, far away".
BITCH WHERE?!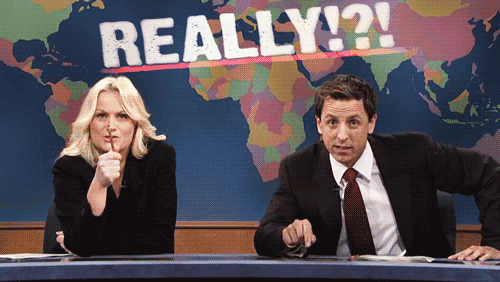 NBC / via giphy.com
Chief Arbiter later apologised to the girl and retracted his statement but he could not allow the twelve year old to rejoin the competition because the dress was still in violation of the tournament's rules and director's ultimate decision.
Eventually, the girl was told if she bought a pair of trousers that she would be able to rejoin the competition the next day - but the incident happened at 10pm and the stores were not open. The girl's mother called the director of the tournament the next day and he acted like he hadn't known anything about the situation and started ignoring the mother's calls.
In the end, the girl was not able to rejoin the competition and she was reportedly left "extremely disturbed and embarrassed." The chess club are now considering legal action if they do not receive an apology for the time and money wasted and unfair treatment that the teen has suffered.
Poor kid.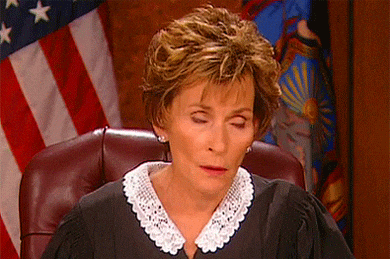 CBS / via giphy.com
____ ____ ____ ____ ____
Listen to the #PopBuzzPodcast with Chris Pratt and the rest of the Guardians Of The Galaxy Vol 2 cast right here or subscribe for free on iTunes to get new episodes sent straight to your phone every Friday.