People Are Warning Against Peace Signs In Selfies And The Reason Is Kinda Scary
16 January 2017, 11:13 | Updated: 8 May 2017, 17:09
This is...disturbing.
Is there a person on earth that hasn't taken a selfie or posed for a group photo doing the peace sign? Probably not. Well those days might be coming to an end if you want to protect yourself from identity theft.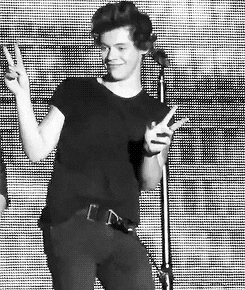 According to a group of researchers at Japan's National Institute of Informatics (NII), flashing the peace sign in a photograph could put you at risk for identity theft, as your fingerprints can actually be read from a photo. The study says that if the photo was taken up to nine feet away and your fingers are in focus, it will be easy for someone to copy your identity.
As reported by Vocativ, Fingerprint recognition technology is becoming widely available. More devices are now using biometric technology to allow people to unlock their devices or sign into bank accounts by pressing their fingertip on the phone. So, if people have your fingertip information, they could potentially have access to those devices and services. Obviously that's a really bad thing.
To counteract this, the researchers at NII have developed a fingerprint anti-theft prevention substance that can obscure and even produce false fingerprints into the frame. So if peace sign identity-theft ever becomes a huge issue, they'll be ready to help us out. Thanks guys!
For now, you might want to think about striking a different pose in your selfies. Oh, and don't be afraid to take inspiration from the pros.