Here's Why Science Says Taking Selfies Is Actually Good For Your Mental Health
19 September 2016, 12:05 | Updated: 8 May 2017, 17:09
Finally, some good news.
There is no shortage of stories on the internet that claim that selfies are bad, that we're "the selfie generation", and that we're narcissistic because of it. Yawn.
Finally, there is some good news from the science world about us selfie lovers and it's about time.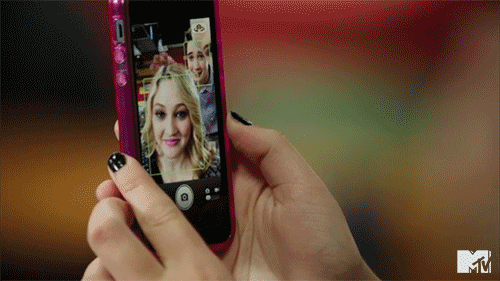 A study from the University Of California, Irvine found that "regularly snapping selfies with your smartphone and sharing photos with your friends can help make you a happier person".
This study by computer scientists at the university is completely contrary to the long held judgment that taking selfies somehow made you selfish.
The study found that students were often susceptible to stress factors like loneliness and isolation and an overwhelming course load. But researchers have concluded that producing and sending images on your phone (i.e. taking selfies) is an actual stress reliever!
Lead author on the study, Yu Chen, concluded that taking selfies often resulted in "positive feelings for those who engage in it." Participants also reported becoming more confident in themselves over the course of the selfie study.
You heard it here first, folks. Selfies = good. Science says so.