This Fake "Racist" Starbucks Promotion Is Going Viral And It's Actually So Dangerous
8 August 2017, 12:45
"This is completely false. Please do not spread misinformation."
Next time you see a Starbucks Dreamer Day promotion on Twitter offering free drinks, ignore it because it's not real.
'Dreamer Day' is promotional "campaign" circulating Twitter at the moment which invites undocumented Americans to go to their nearest participating Starbucks on August 11 and claim either a free cold beverage or anything off the menu for a 40% discount. Starbucks giving away free drinks? Sounds normal, right? But this particular campaign is a hoax and it's actually hella dangerous.
Buzzfeed reports that the campaign had been set up by anonymous right-wing trolls on 4chan who had decided to "meme the event into existence" in order to entrap undocumented Americans, humiliate them on camera and then call ICE (Immigrations and Customs Enforcement) to get them deported.

via archive.4plebs.org
They even went as far to create fake social media flyers which found their way onto Twitter and Facebook via pro-Trump Twitter accounts using the hashtag #borderfreecoffee.
Reddit has created a fake Starbucks promotion to trick undocumented immigrants. THIS IS FALSE! pic.twitter.com/tcr6ijF5zo

— Mexican Rug Dealer (@MikeElChingon) August 6, 2017
Many people believed the campaign to be real until a few users started pointing out there were spelling and grammar mistakes on the posters. On one of them, Frappuccino had been spelt 'Frappacino'.
They even spelt 'frappuccino' wrong pic.twitter.com/n8p9d4jZ9U

— liv (@mermaidlivv) August 6, 2017
Starbucks have acknowledged the event and been responding to tweets about the fake campaign saying that it has nothing to do with them and that no such event was ever planned in the first place. They later confirmed the statement to Buzzfeed News.
This is completely false. Starbucks is not sponsoring any such event. Please do not spread misinformation.

— Starbucks Coffee (@Starbucks) August 4, 2017
So, if you see anyone sharing these posters on Twitter before or on August 11, make sure you and your friends ignore them. Oh, and always check for spelling mistakes because that's how you know they're fake AF.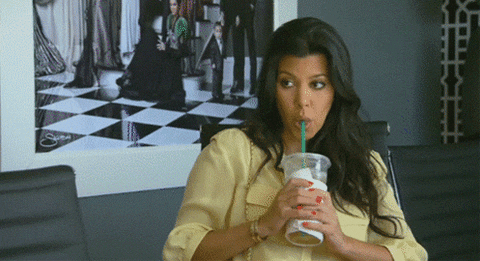 E!
____ ____ ____ ____ ____
Listen to the #PopBuzzPodcast with Riverdale's KJ Apa right here or subscribe for free on iTunes to get new episodes sent straight to your phone every Friday.