This Customer's Starbucks Request Became So Popular That Starbucks Added It To Their Menu
27 March 2017, 11:27 | Updated: 8 May 2017, 17:09
And now it's a cult fave for secret menu fans.
Starbucks can always be counted on to deliver seasonal treats and killer off-menu drink items. But how does a custom requested drink make it onto Starbucks' radar?
Meet the Medicine Ball.
This "cold-busting" tea concoction that people swear by became so popular on social media that customers began ordering the drink in droves.
When one Starbucks manager posted a heads up about the drink in their internal messaging system, other managers revealed that their customers had been requesting the Medicine Ball too. Some customers said they'd seen the tea drink on Instagram and wanted to try it out.
From there, Starbucks HQ knew it had to get in on the hype. So, a standard recipe card and ring code were created the next day.
So, what's the official recipe for a Medicine Ball?
1 bag of mint tea
1 bag of peach tea
2 sachets of honey
half water
half steamed lemonade
Voilà!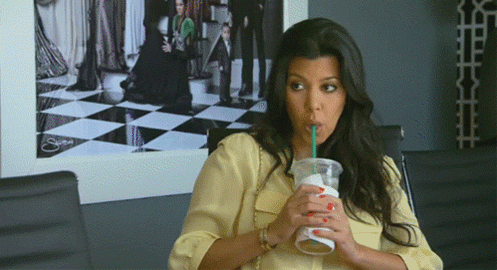 via bestanimations
People say it works wonders when you're feeling under the weather, likely because of all the individual cold-busting ingredients. While we're not looking forward to getting ill any time soon, Starbucks' Medicine Ball is one to try next time we feel a cold coming on.