18 States Have Introduced Bills To Protect Women's Reproductive Rights
26 January 2017, 11:52 | Updated: 8 May 2017, 17:09
The fight back begins.
Just days after Trump signed an executive order banning international NGOs from providing abortion services or offering information about abortions if they receive US funding, U.S. states are taking preemptive action to protect the reproductive rights of U.S. citizen.
On Wednesday, state lawmakers in 18 different states across the U.S. have started to introduce their own pro-choice legislation in their states. The states include Arizona, California, Colorado, Connecticut, Georgia, Hawaii, Iowa, Kentucky, Maryland, Michigan, Minnesota, Missouri, New Mexico, Ohio, Oregon, Texas, Virginia, and Wisconsin.
The bills vary according to each state in what they provide to protect women's access to reproductive healthcare. Some of measures include requiring crisis pregnancy centers to identify themselves as non-medically licensed facilities, increasing emergency contraception access for survivors of sexual assault, recognising abortion as healthcare in need of both public and private insurance coverage, and keeping employers from discriminating against employees who have made reproductive health decisions to which they are personally opposed.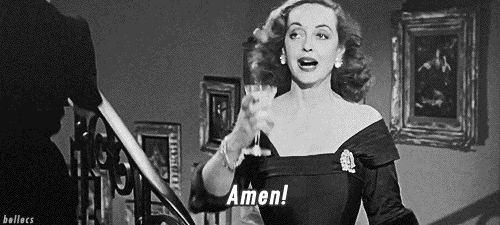 All states have cause for concern. VP Mike Pence has been an outspoken opponent of abortion and his views border on the extreme. During a town hall visit during the presidential campaign, Pence said: "I'm pro-life and I don't apologise for it. We'll see Roe v. Wade consigned to the ash heap of history where it belongs." Roe V. Wade was the landmark court case in 1973 that recognised a woman's right to have an abortion.
Last year Pence also signed a controversial anti-abortion law that would have banned abortions of fetuses sought over gender, race, ancestry, or diagnosis of a genetic disorder and required women to view the fetal ultrasound hours before receiving an abortion.
This is why the action taken by state legislators now is so important. It shows that people are willing to fight to protect reproductive rights for women at every turn.
Gloria Totten, founder and president of Public Leadship Institue, which helped legislators draft the bills, told Teen Vogue that the election of Trump/Pence has undoubtedly motivated people to take action. "Since the election, no one is sitting down. Many, many more people are approaching us and saying, 'We didn't think we were ready before because we live in a red state and don't have the votes.' But now we're hearing, 'We've had it — it's enough.' Trump has really inspired a lot of advocates and policymakers to stand up and say, 'I'm going to be bold now."
During this increasingly difficult and, quite frankly, depressing time, it's super inspiring to hear stories of people fighting back and protecting the rights of women.