This Woman Had Her Job Interview Cancelled Because She Asked This One Question
16 March 2017, 14:07 | Updated: 8 May 2017, 17:09
This is what most people would call a "PR disaster"
If you've ever had the misfortune of looking for work in a terrible job market, you'll know that it can be incredibly draining. A lot can go into looking for work, such as wearing the right clothes, having the right work experience, and asking the right questions.
Canadian jobseeker Taylor Byrnes was left completely shocked when one innocent question led to a job interview being canceled.
Applied for a job at @SkipTheDishes. They cancelled my interview b/c I asked about wages/benefits @CBC @CBCNews @ctvwinnipeg #boycottSkip pic.twitter.com/CjBdnFvY1P

— . (@feministjourney) March 13, 2017
Taylor applied for a job in menu development with a company called SkipTheDishes. She had already had a telephone interview and had been invited to attend an in-person meeting.
Taylor innocently asked about wages and benefits because she wasn't taking the job out of the kindness of her heart.
People really have to pay rent and bills so the question was actually reasonable.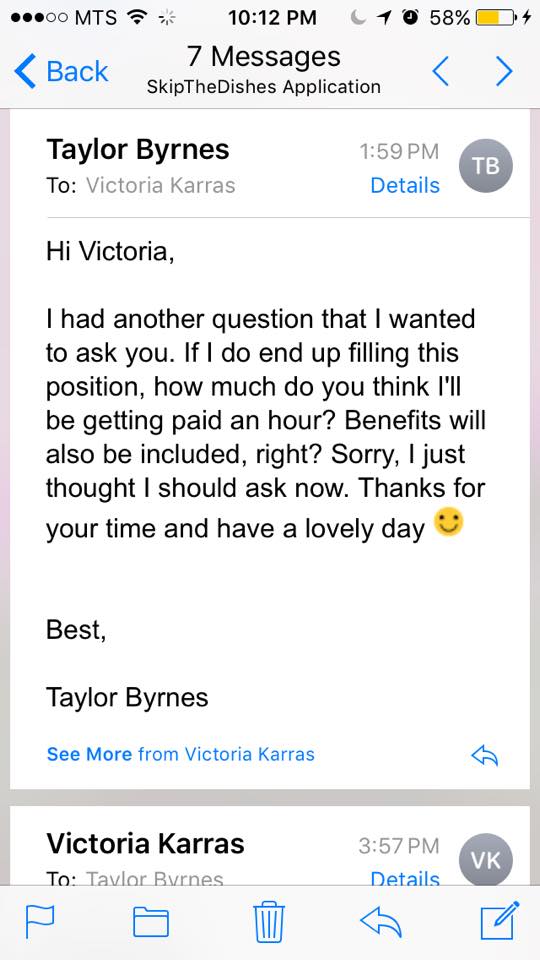 via Twitter
It's often difficult to negotiate or talk about money, especially when you feel you may not have the upper hand. Taylor's approach was friendly, professional, and completely justified.
The response she received was wild, to say the least.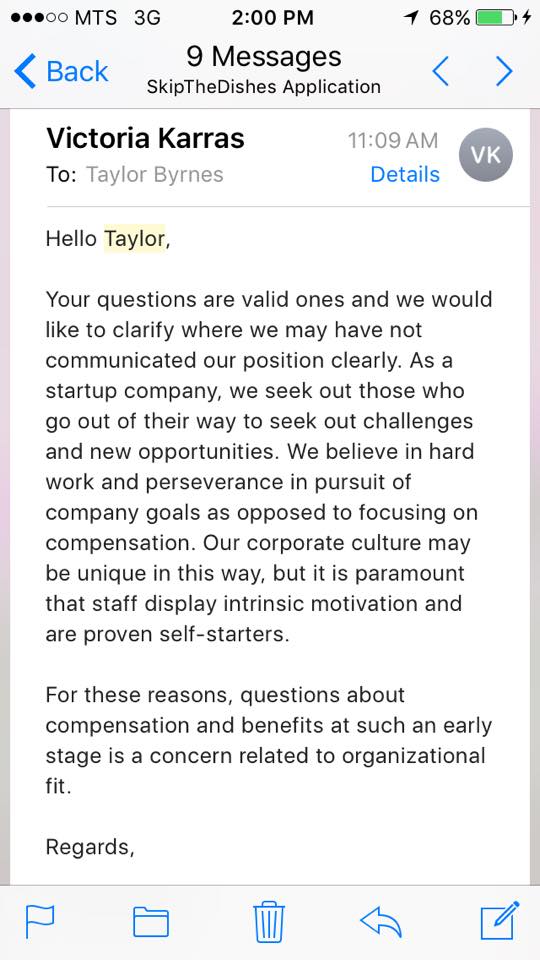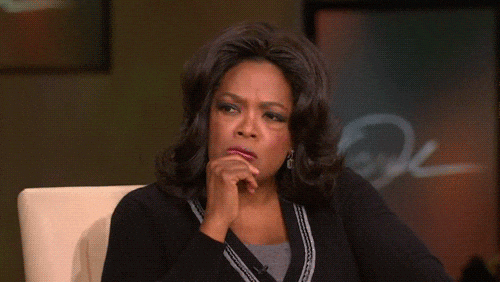 If you've ever looked for work for any extended period of time, you'll know that getting past an initial phone interview is an important hurdle.

You'll also know that many companies disclose compensation in the initial job ad because we live in a capitalist society that has normalized the exchange of money for goods and services.
People were seriously confused at the recruiter's response to Taylor.
@feministjourney @Chelsea_Fagan @SkipTheDishes @CBC @CBCNews @ctvwinnipeg woah- they couldn't have handled that any worse

— Grace Bonney (@designsponge) March 14, 2017
@feministjourney People aren't looking for work because they have a vision of @SkipTheDishes creating world peace, they need to live.

— Michael Oman-Reagan (@OmanReagan) March 13, 2017
@feministjourney @ieatkillerbees @SkipTheDishes Always ask about compensation first. It solves many problems down the line.

— Ben Ramsey (@ramsey) March 14, 2017
.@feministjourney How ridiculous. While wanting passionate employees is understandable, the reality is most of us work bc we need $$.

— Keisha (@grlnxtdoorisblk) March 13, 2017
Well done to Taylor for a) being brave enough to bring up a tough topic and b) not letting it slide when the reaction was out of this world.
After Taylor tweeted at the company, they responded with an expression of regret at how the question was handled and revealed that they are training staff on how to handle situations like this. They also invited her to attend another interview.