These Teens Faked A Proposal At A Fancy Restaurant For The Most Hilarious Reason
31 March 2017, 10:58 | Updated: 8 May 2017, 17:09
A couple that scams together stays together.
The best things in life are free. And nothing is better than free dessert.
After having a bad week and in need of cheering up, best friends Cati Domitrovich, 19, and Alex Nagle, 17, headed to a fancy restaurant and decided to try to get free dessert by pretending to get engaged. The gag is, it actually worked!
we faked a proposal just to get free dessert pic.twitter.com/T58jHVVBur

— ☼ (@bathemeinnudes) March 26, 2017
After the photos of the fake proposal went viral on Twitter, the friends spoke to Buzzfeed to reveal how they did it and, honestly, we're in awe of their balls.
"We just had to act like a couple the entire time," Cati told BuzzFeed. Taking a leaf straight out of Joanne The Scammer's book, Cati went to the bathroom to give Alex a chance to tell the waiter he was planning to propose, y'know, so they could get a photo of the scam in action.
"Everyone [in the restaurant] believed us and everyone clapped," Cati said. "We're thinking about doing it other places too," she added, although we think places might wise-up to their actions given that the original tweet has been retweeted over 22k times.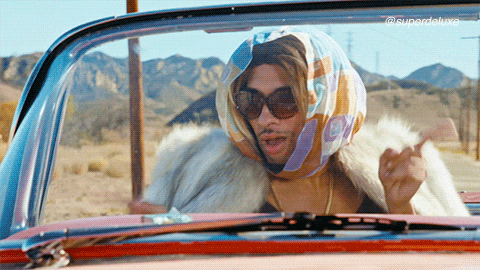 Joanne The Scammer
People have congratulated the happy couple on their fake engagement and free desserts.
@mayeenh @bathemeinnudes @p3nchod pic.twitter.com/OjnfDpzfru

— Mehak (@Mehakshaz_) March 30, 2017
@noellelessig @bathemeinnudes you know i'd do the same friends that scheme together stay together

— Gabrielle (@gabcaminiti) March 30, 2017
@bathemeinnudes Now THAT'S ICONIC pic.twitter.com/mhLASmtayJ

— kaz (@KazzClark) March 30, 2017
@bathemeinnudes That's pretty fucking genius! x) I love this!

— Taylor (@taylorvandenbe4) March 31, 2017
@bathemeinnudes.. You guys are real genius

— Bhavya (@bhavya_p27) March 31, 2017
@bathemeinnudes this so funny and adorable

— faduma (@_fadsssx) March 31, 2017
Who's up for trying this with us in London sometime this week?
____ ____ ____ ____ ____
WE'RE BACK! Listen to the #PopBuzzPodcast with Noah Cyrus right here or subscribe for free on iTunes to get new episodes sent straight to your phone every Friday.