This Teenage Boy Is Seeking Advice For Asking Out A Trans Girl And It's So Damn Pure
26 January 2018, 17:25 | Updated: 19 November 2018, 14:17
Since his post went viral, thousands are sending their advice and support.
Normally we would advise against relationship advice from strangers on Reddit (or any social media for that matter) but perhaps we should reconsider after the heartwarming response a teenager received after he posted about a trans girl he wants to date.
Reddit user Azure-Skies-123 took to r/relationships to ask for help. "There is a trans girl [17 F] in my [17 M] school that I can't get out of my mind," he wrote. "I have a massive crush on her but I'm also afraid of social suicide if I ask her out."
The original post has been deleted but screen shots of the original post have been widely circulated, and people are responding with lots of encouraging messages of support for him and his crush.
Damn.
Transphobia is still a very big problem in most societies and the internet is no different, so you might have expected a lot of trolling and hate in the comments below. Yet, thousands rallied around in support of the teenager.
There is a 17yo boy on Reddit asking advice how to ask out a trans girl at school. It is absolutely heartwarming, and also he's a really good writer? https://t.co/vPf2Ajnubn pic.twitter.com/CC3SnNssL7

— Eric Francisco (@EricTheDragon) January 24, 2018
He should just go for it. Worst case scenario he'll know who his true friends are when the dust clears.

— Mido (@MidoSSB4) January 25, 2018
As mama to several lgbtq kids, 1 trans, I am crying. I hope all my kids find love and support like this

— TheBarb (@GrammaTrex) January 25, 2018
That younger brother is smarter than most adult men

— Alex Bazeley (@a_bazeley) January 25, 2018
Protect these kids at all costs like the last two of an endangered species. We must allow this love to blossom so it can become commonplace and thrive through generations, forever. Because it is is difficult, because it is beautiful, because it is pure.

— CK (@cmkinmia) January 25, 2018
Attraction is what it is. This kid is attracted to someone that makes his world turn. To make it short and simple, if this young man wants to ask her out, then he and should be safe to do so...and we need to end the fear that he & she will be targets of bullies. Let love win.

— Franklin Robertson (@fbrobertson5290) January 25, 2018
We think this comment on the original thread sums it up the most.
People are desperate to find out what happens next...
I hope they get together!

— ShoeDaydreams (@ShoeDaydreams) January 25, 2018
Legit hope it works out for him!

— oneless Memes (@TheAnarCHris) January 25, 2018
I hope he follows through tbh, Life is too short to always just wonder and regret not saying anything when it's too late. I sincerely wish this kid the best, i'm rooting for him.

— ~Ringalodeon~ (@_Ahty) January 25, 2018
*Fistbumps into the space* You can do ittttt!

— Malictory (@Malictory) January 25, 2018
We hope it works out for them both. The world needs a good news story, god damnit.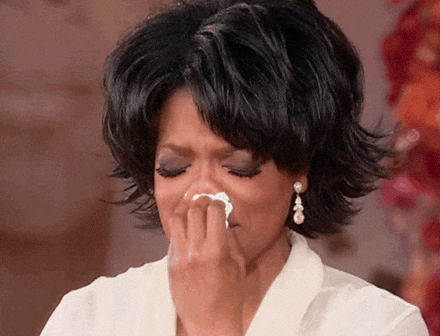 GIPHY