These Are The Memes That Got 10 Students Rejected From Harvard University
6 June 2017, 17:08 | Updated: 6 June 2017, 17:14
These are seriously offensive.
Listen, we all love memes. You might even be your squad's self-proclaimed Meme Queen or Meme Librarian but maybe you should start thinking twice over which memes you actually share in your private chats because you never know where they might end up.
Ten incoming students of the prestigious Harvard University had their acceptances withdrawn after it was discovered that they had shared some absolutely disgusting racist, sexist and outright unacceptable memes in a college meme Facebook group.
You can find the offending memes here as reported on The Tab; we're not going to post them because they're actually disgusting. via giphy.com
According to the screenshots of the group chat obtained by The Harvard Crimson, the memes mock sexual assault, suicide, child abuse, racial and sexual abuse of various ethnic groups and they make obscene comments about the Holocaust.
As reported by the The Crimson, the private Facebook group, which was once called 'Harvard Memes for Horny Bourgeois Teens', included over 100 incoming students where they shared their 'dankest' memes and commented under each addition to the group as a way of proving you can still have fun even if you're accepted to Harvard. This is apparently a thing in the US - students have been known to base their college acceptances on the University with the best meme group. (That sounds absolutely ridiculous but ok...)
Anyway, those screenshots of the group chat soon found their way into the hands of Harvard administrators and well... the offenders have been rejected from the school. And that decision is completely final.
Moral of the story and a pro-tip if you're just about to head off to University: Don't share racist memes, and don't be fucking RUDE.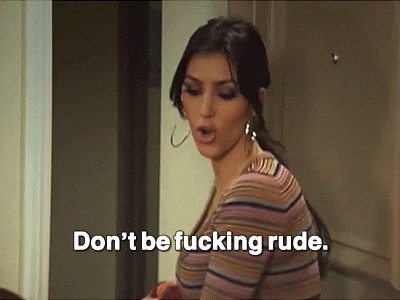 E!
____ ____ ____ ____ ____
Listen to the #PopBuzzPodcast with All Time Low right here or subscribe for free on iTunes to get new episodes sent straight to your phone every Friday.