Research Finds Fewer Teens Die By Suicide When Same Sex Marriage Is Legal
This kinda makes sense when you think about it.
A study has concluded that the legalisation of same-sex marriage in the U.S could be responsible for fewer teenagers attempting to take their own lives.
The stats behind this claim are quite impressive. Suicide attempts amongst high school students dropped 7 percent following the change in marriage law. That percentage rises to a 14% drop among gay, lesbian and bisexual young people.
The research was undertaken by researchers at John Hopkins University, Harvard and Boston Children's Hospital. They used the data of over 760,000 students from 1999 to 2015, collected every two years.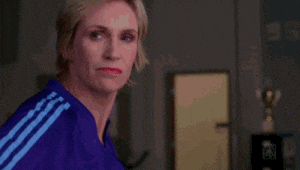 giphy
Before the federal government forced all U.S states to legalise same-sex marriage, only 36 states had legalised marriage between same-sex couples. Those states which legalised same-sex marriages had a 0.6 drop in suicide rates, unlike states that did not legalise same sex marriages, where the rates of suicides remained the same. This translates to 134,000 fewer teens attempting suicide each a year.
Encouragingly, the lower suicide rates for those states that had impliment same-sex-marriage stayed lower two years after the change. Julia Raifman, co-author of the research, said, "Our results build on prior research indicating that state same-sex marriage bans were associated with increased rates of psychiatric disorders and that health expenditures decreased following implementation of a same-sex marriage policy in Massachusetts." The actual factors surrounding the drop caused by marriage equality remains unclear and further analysis will be needed, but it is still an encouraging sign.
Suicide is the second leading cause of death for youth between 15 and 24 years old, and the rate is considerably increased among youth who identify as gay, lesbian or bisexual. The rate of suicide attempts amongst trans people is even higher - 41 per cent. This research will help support the theory that a more tolerant and welcoming environment encouraged by the law changes does contribute to less suicide attempts. Hopefully this will encourage law makers and citizens to support changes in law which help protect the rights of LGBTQ community.