TIME Magazine's Latest List Is As Clueless As It Is Irrelevant
17 March 2016, 14:19 | Updated: 8 May 2017, 17:09
Can someone explain why the Damn Daniel boys are on a 'Most Influential' list please?
We need to talk about how out of touch TIME magazine is with youth culture and influence on the internet. Yesterday, they released their '30 Most Influential People On the Internet' list and it was... interesting.

According to the criteria, the contenders were judged by "by looking at their global impact on social media and their overall ability to drive news." You'll be surprised to see that a few OBVIOUS choices have been completely left off the list.
For the second year in a row, Instagrammer and serial meme stealer The Fat Jewish featured on the list. Both Kim and Kanye made the list, as well as James Corden. The list wouldn't be complete without the most influential and inspirational person of our generation, DJ Khaled.
But the inclusion of the Damn Daniel boys has got us perplexed, not gonna lie. We're all in favour of the boys living the meme dream but beyond their week of internet fame, they almost certainly won't amass the following or influence of other young social media stars, who are making a difference every single day across so many areas. The inclusion of the Damn Daniel boys seems a little bit desperate.
On a good note, the list features Pewdiepie (again) alongside Lilly Singh, the flawless body positive Laci Green, Viners and soon-to-be movie stars King Bach and Lele Pons, as well as two #BlackLivesMatters social media advocates.
What about the influencers that were (once again) forgotten?

Zoella
Zoe's exclusion just proves that TIME haven't got a clue about the internet, tbh. In the two years this list has been running, Zoella has amassed MILLIONS of subscribers - breaking the 10 Million subscriber mark. She kind of maybe also broke a few records in the publishing world. And if there's one YouTuber who manages to drive news... then it's Zoe.
Troye Sivan
Ok but where were TIME when Troye released his debut album Blue Neighbourhood to rave reviews? Not only has Troye enjoyed HUGE success in transitioning from YouTube to mainstream music, he also continues to promote LGBTQ+ positive messages on his YouTube and in his music videos. #JusticeForTroye
Amandla Stenberg
From her 'Black Girl magic' campaign, to her intelligent observations about race, sexuality and social issues, it's a real suprise that the always-woke Amandla wasn't featured on the list. She certainly deserves to be there.
Kylie Jenner
As much as some people will disagree, you cannot argue with the impact and influence Kylie Jenner has online. In fact, she's now probably got more social influence than Kim and Kanye put together. She's got every single social media outlet on lock, and drives almost 95% of news stories on my timeline. WHY AIN'T SHE ON THE LIST?
There's also a distinct lack of teens that are heavily involved with current political and LGBTQ+ issues on the list, which makes the inclusion of the Damn Daniel boys even more insane. THOSE MEMES R GETTING 2 POWERFUL, AMIRITE?!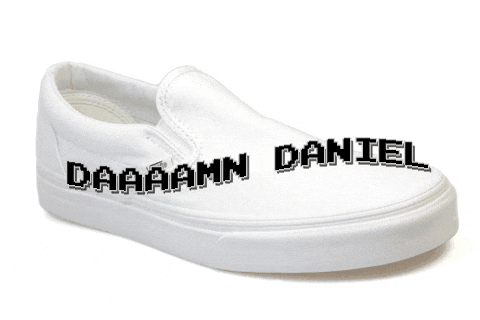 See the entire list here. Do you think this list is missing anyone else? (Lowkey thrilled that Baddie Winkle is on there. Slay me tbh.)