Tinder Will Get You A Date AND Test Your Knowledge Of The EU? Okay then.
2 June 2016, 11:12 | Updated: 8 May 2017, 17:09
What the hell?
We're used to being asked where we live or what we do for a living on Tinder. And sometimes - just sometimes! - some one might ask us on a date too. But facts about the EU?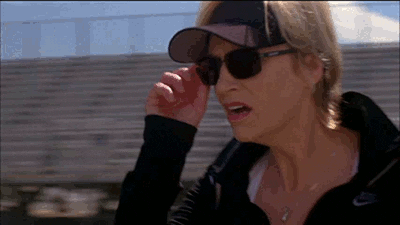 Nope. But that's exactly what's happening to users in the UK.
Starting yesterday (Jun 1), Tinder has partnered with Bite the Vote - a non-profit organization which aims to help young people become more involve in politics - to engage younger users in the referendum debate about the UK remaining or leaving the European Union. The vote takes place on June 23rd.
So how are they doing this? Similarly to the 'Swiped the Vote' presidential candidates campaign in the US, Tinder are asking users to test their knowledge of the EU with facts surrounding some of the most highly debated issues, for example state benefits or humans rights, and asking whether the statements are true or false (swiping right for 'fact', and left for 'fiction', Obvs...)
Once they've finished, users are ranked as either a 'King' or a 'Commoner' based on how many questions they answered correctly.
We're always slightly dubious about how effective these campaigns can truly be but anything that gets more young people engaging in important matters like this is a good thing. Also, we could probably do with the distraction from looking up hotties. We're very close to getting a repetitive strain injury tbh.
Have you taken the EU referendum game yet? We'd love to know what you think! Let us know in the comments. Oh, and remember...