Tinder Sends Couple To Hawaii After Their Terrible Text Convo Goes Viral
12 July 2017, 12:38 | Updated: 19 November 2018, 14:58
"This is hilarious. Please get married."
You know the drill. You match with someone on Tinder, exchange a few messages, and maybe go out for drinks and some light sex. It's the way our ancestors used Tinder, and it's how our grandchildren will use it too.
This week the internet was extremely taken with a would-be couple who have been exchanging messages on the dating app for three years.
Twitter user @Wes_03 posted screenshots of his joke messages with a woman he has been playing message tag with for a long time.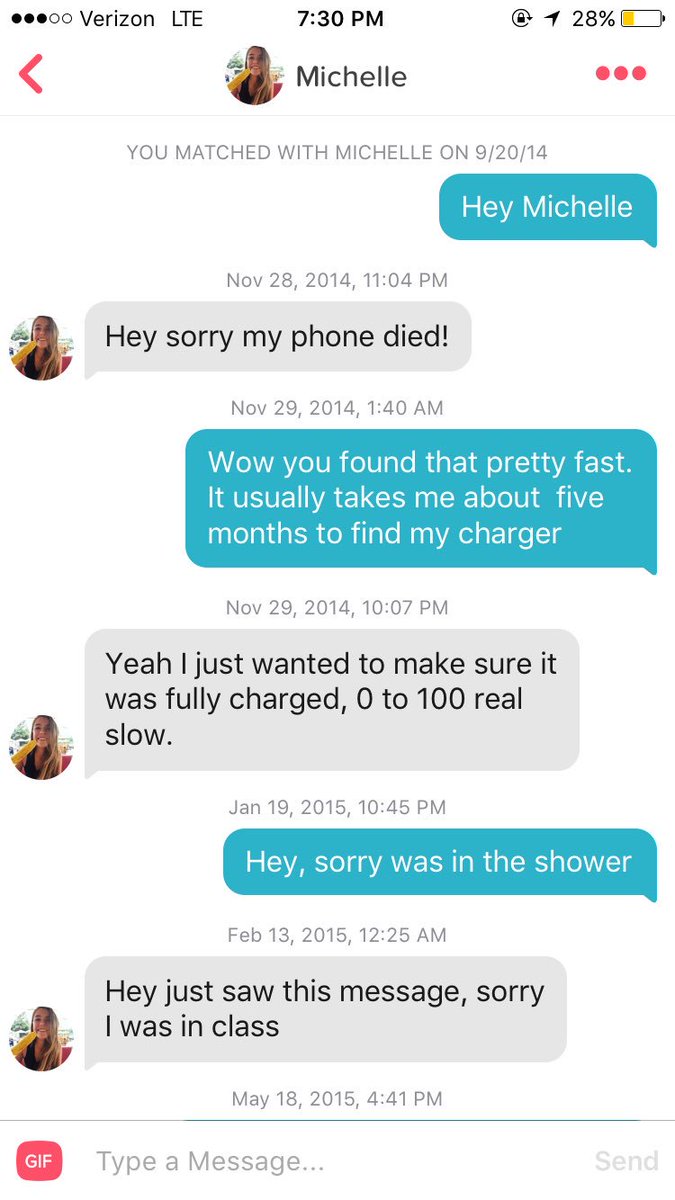 via twitter @Wes_03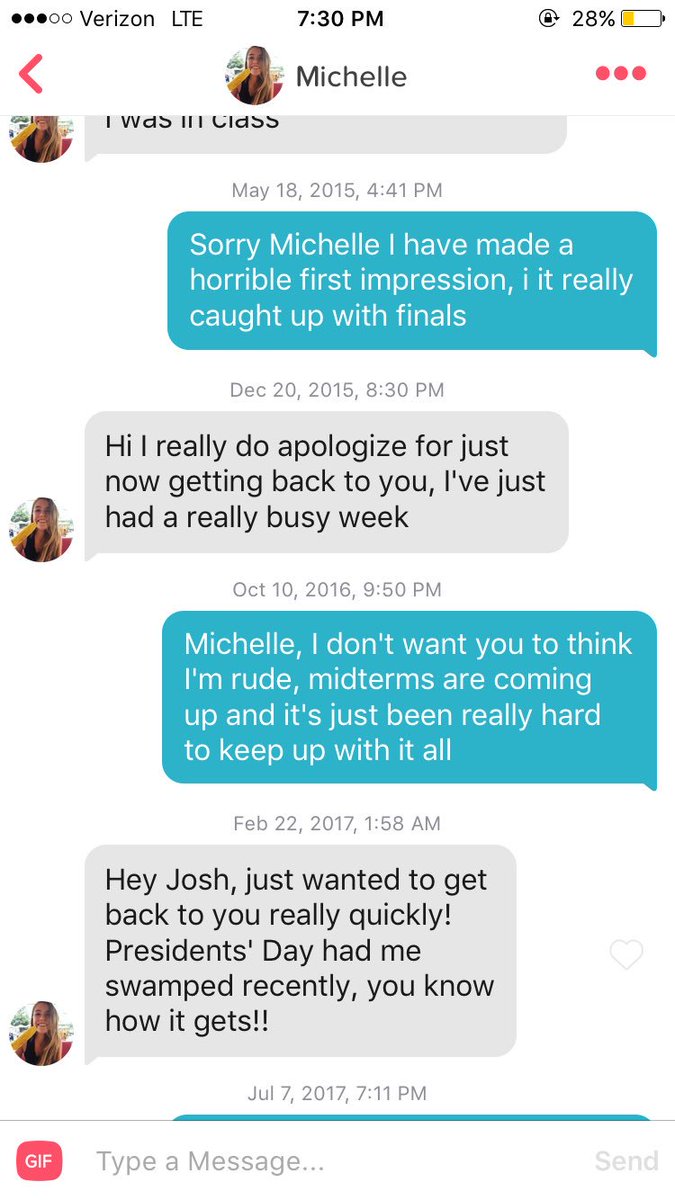 via Twitter/@Wes_03
It's the ultimate story of missed connections. The pair have been keeping a running joke that they've been unable to get back to each other...since September, 2014. Yes, it's now 2017 and their Tinder match doesn't seem to have yielded any results...yet.
People found their message exchange so hilarious and cute. Some are even rooting for them to end up together.
via Twitter/@Laurenmariee
Of course, Twitter wouldn't be Twitter without the brands getting involved so, naturally, Tinder chimed in.
It's time you got together IRL. You have 24 hrs to decide the city you want to have your first date in and we'll send you there! @mch_rnd https://t.co/7r2JQtcxKC

— Tinder (@Tinder) July 10, 2017
Tinder offered the pair a chance to have their first date anywhere in the world.
Josh and Michelle conferred and came up with their dream date location. Maui!
After a long debate over your unbelievably generous offer, our dream first-date would be in Hawaii. Meet you in Maui?? @mch_rnd

— Josh Avsec (@Wes_03) July 11, 2017
(Honestly, a great choice)
Tinder then confirmed that they were making good on their promise.
Aloha! We're sending you to Maui but you can't take two years to pack your bags!

— Tinder (@Tinder) July 11, 2017
Now the pair have no excuse. They can't miss their flights by three years or anything outrageous. The internet is dying for them to get married but we'll just settle for some Hawaii aesthetic pics. Don't forget to write, guys!