A Year's Supply Of Free Pizza: Blessing Or Burden?
20 January 2016, 15:17 | Updated: 8 May 2017, 17:09
This is what dreams are made of... surely?!
Just incase your google alerts haven't been updating you on the latest Pizza news, we've got you covered. The Pizza God (Domino's) visited Emily O'Keefe in Canada early last week and blessed her with free pizza for a year. DID YOU HEAR THAT?! FREE. PIZZA. FOR. A. YEAR!
Pizza Queen, or The Artist Formally Known As Emily if you will, won a years worth of pizza from a Domino's Facebook competition and boy did they ~DELIVER~. She's described the blessing as "...the happiest I've ever felt and that I no longer need to get married because I've reached my ultimate happiness,". SUCH GOALS!
So after we found out about this life changing news, a heated discussion ensued at PopBuzz HQ and we carved out the biggest pros and cons of being blessed/burdened with such a life changing prize. Brace yourselves for some harsh truths.
THE PROS OF FREE PIZZA FOR A YEAR:
1) Emily won 104 vouchers which means she could have two free pizzas a week.
2) It's basically like having Pizza On Tap...
3) And it's FREE AF.
4) So obviously, you'll be saving a helluva lot of money.
5) Your house parties will be off the chaaaaaaain!
6) And you'll be able to weed out those fake friends are using you for the free pizza. #NoNewFriends
7) If you're not feeling pizza, you could always send a pizza to the homeless.
8) You could enrich the lives of your miserable friends by blessing them with a pizza.
9) Pizza is a perfect meal for any time of the day. Morning, noon and night.
10) PIZZA.

THE CONS OF FREE PIZZA FOR A YEAR:
1) THERE AREN'T ANY, YOU DUMMIES! IT'S FREE PIZZA!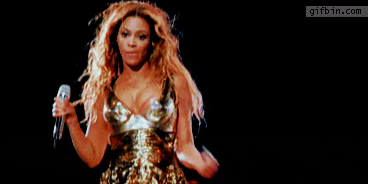 LONG LIVE THE PIZZA QUEEN!