17 Of The Best Signs Spotted At The #WomensMarch
23 January 2017, 13:29 | Updated: 8 May 2017, 17:09
From Eleven to Princess Leia, your fave pop culture females were out in force to protest Trump...
As women around the world joined together this past weekend (January 21st) to protest the newly inaugurated President Donald Trump, protestors, onlookers and absent supporters took to social media to share some of the funniest, smartest and most pop culture savvy signs they had spotted along the march route.
So, we picked out a few of our favourite TV, Movie and pop culture themed signs from the marches around the world that showed off their fandom as well as their solidarity with the cause!
1) Bob's Burgers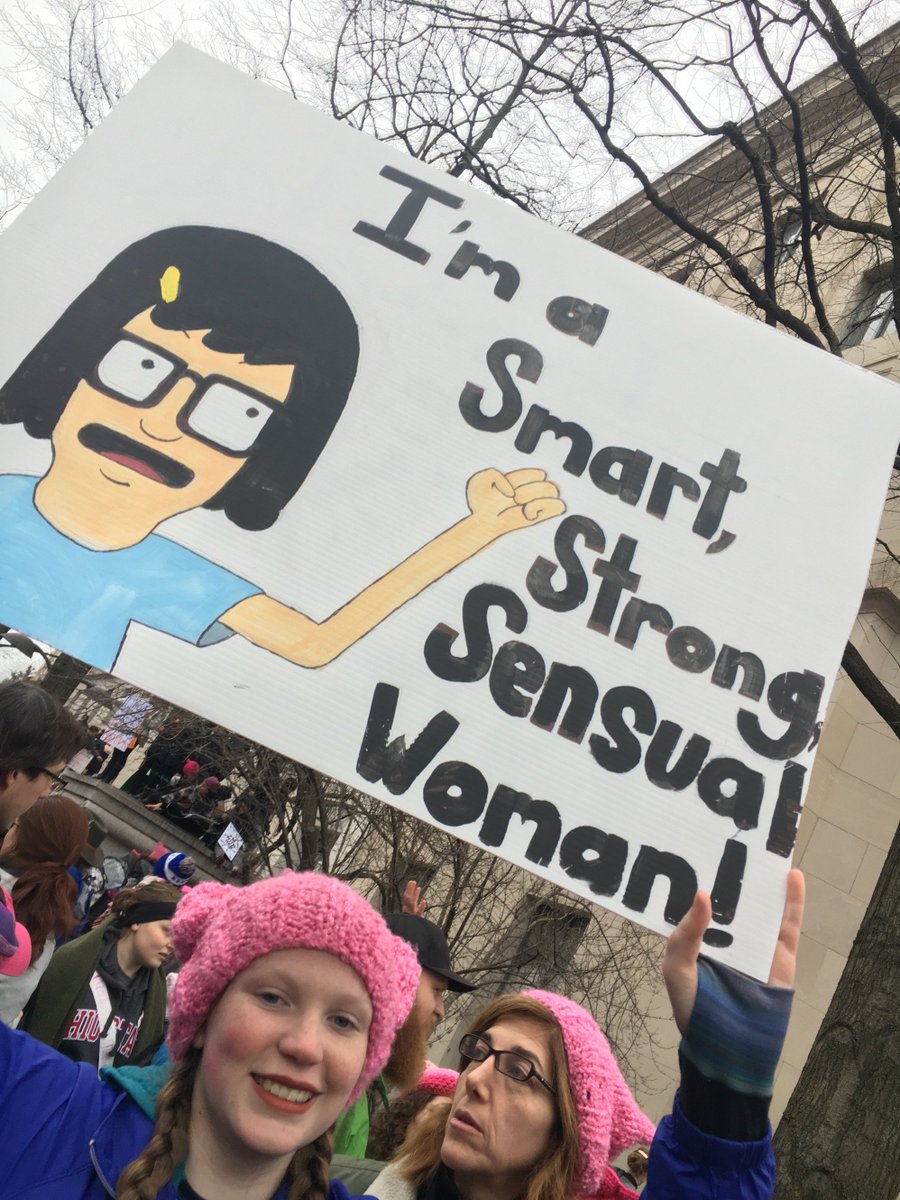 Twitter: @vulture
As with most things in life, Tina just knows best.
2) Harry Potter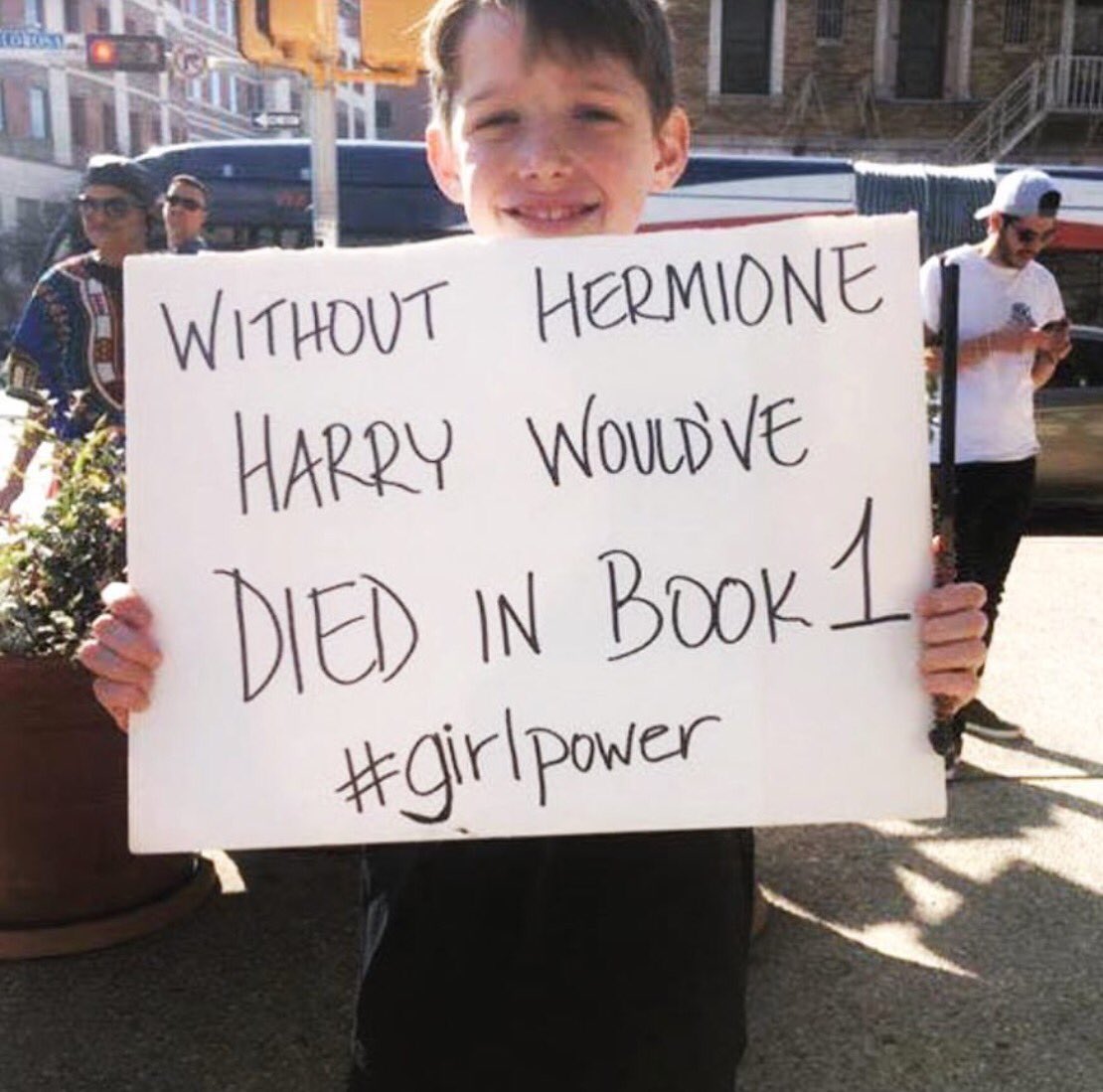 Twitter: @tessanetting
Very true! Harry wouldn't have been sh*t without Hermione by his side. And she basically carried him through exam revision too.
3) Star Wars
Twitter: @davechensky
Wow. That's pretty damning. What's the opposite of a political endorsement called?
4) Stranger Things
Twitter: @davechensky
See what he did there...
5) American Horror Story
Twitter: @t_farmiga
Honestly, this may be the most petrifying season yet. Although don't count him out from starring in a future season of American Crime Story too...
6) Harry Potter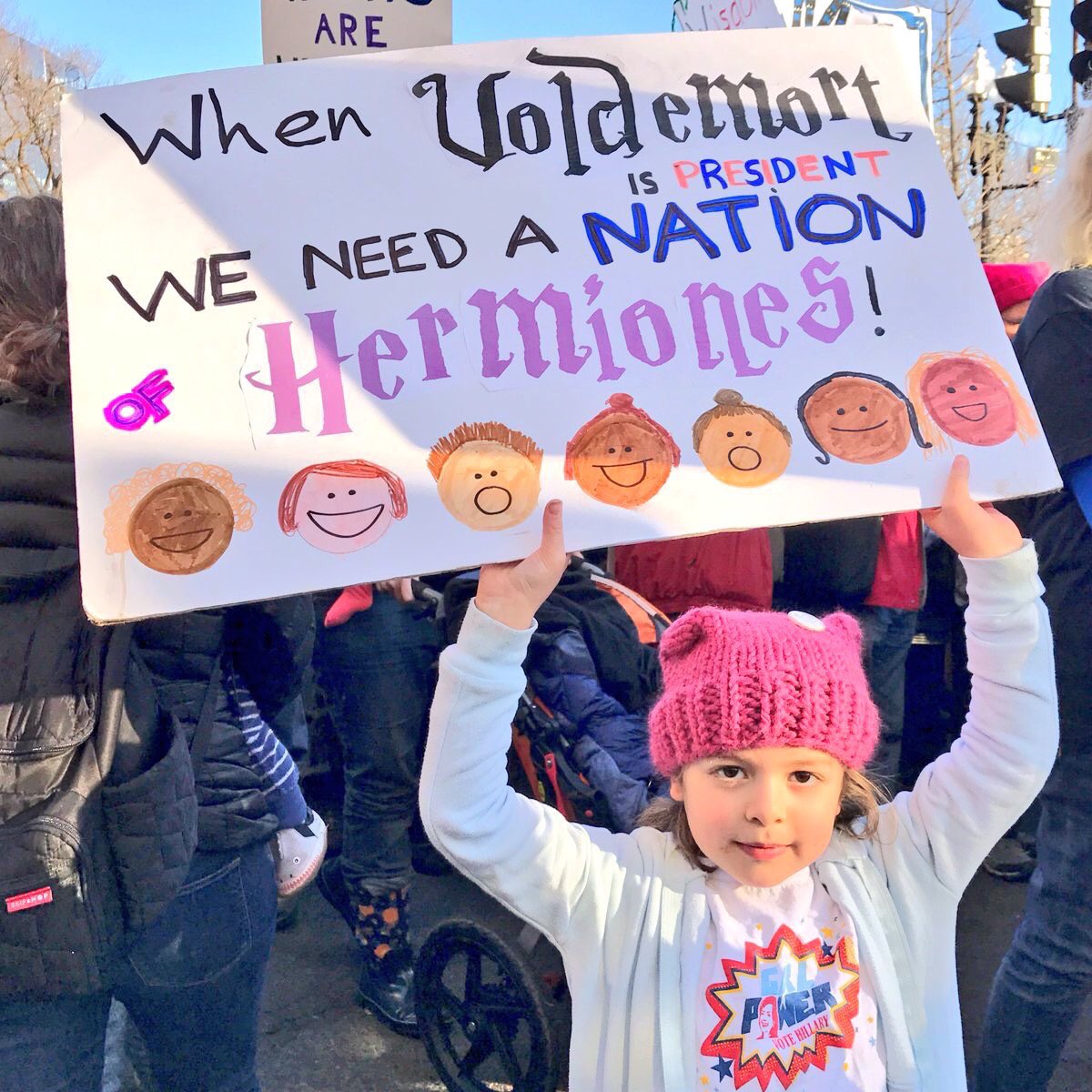 Twitter: @harrypotterfacts
Lots of HP-related signs were spotted but this one goes down as a personal fave, with extra points for the variety of hairstyles on offer from the cartoon women at the bottom.
7) Game Of Thrones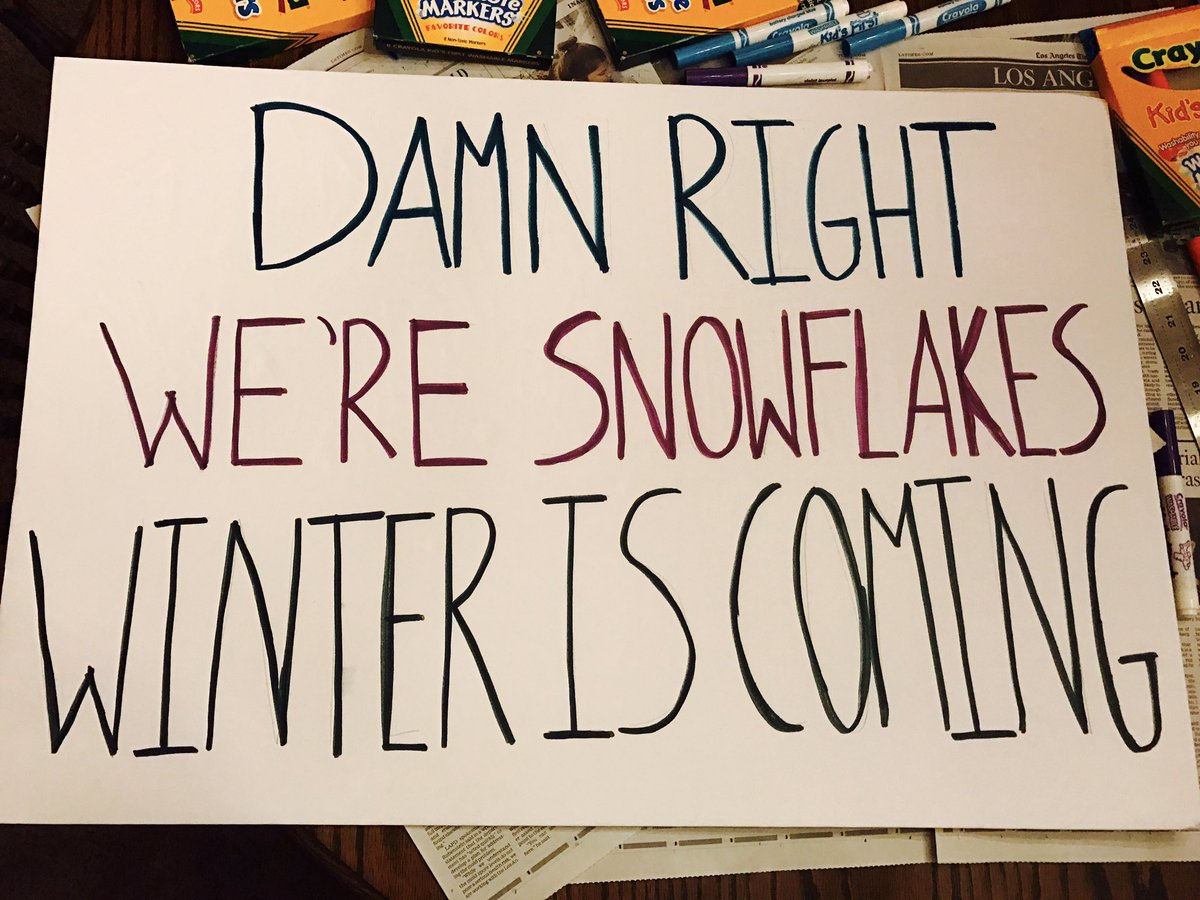 Twitter: @GynoStar @SarahLerner
Taking back the word Snowflake and giving it the badass definition it deserves. Nice.
8) Salt Bae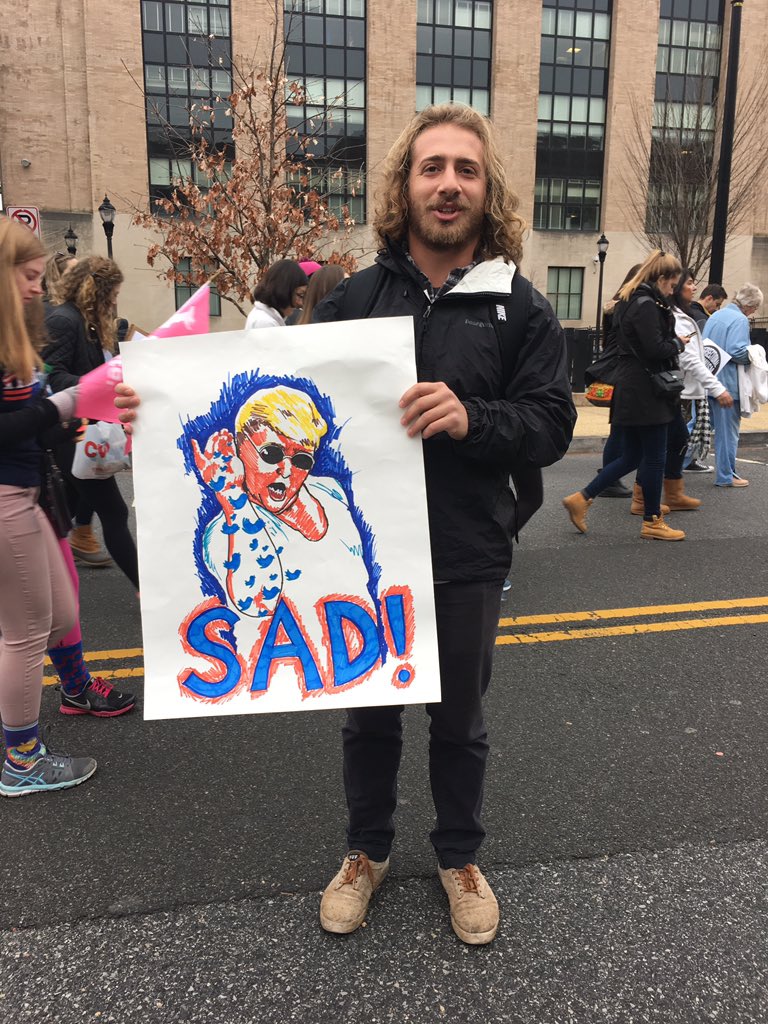 Twitter: @tessie_the_mess
Is that tweets he's sprinkling? Brace yourself, we hear he just got Snapchat too.
9) Star Wars
Twitter: @_katesss
Carrie Fisher may no longer be with us but she was undoubtedly united with the marchers in spirit, with many protestors paying their own tribute to the ultimate pop culture princess.
10) Meryl Streep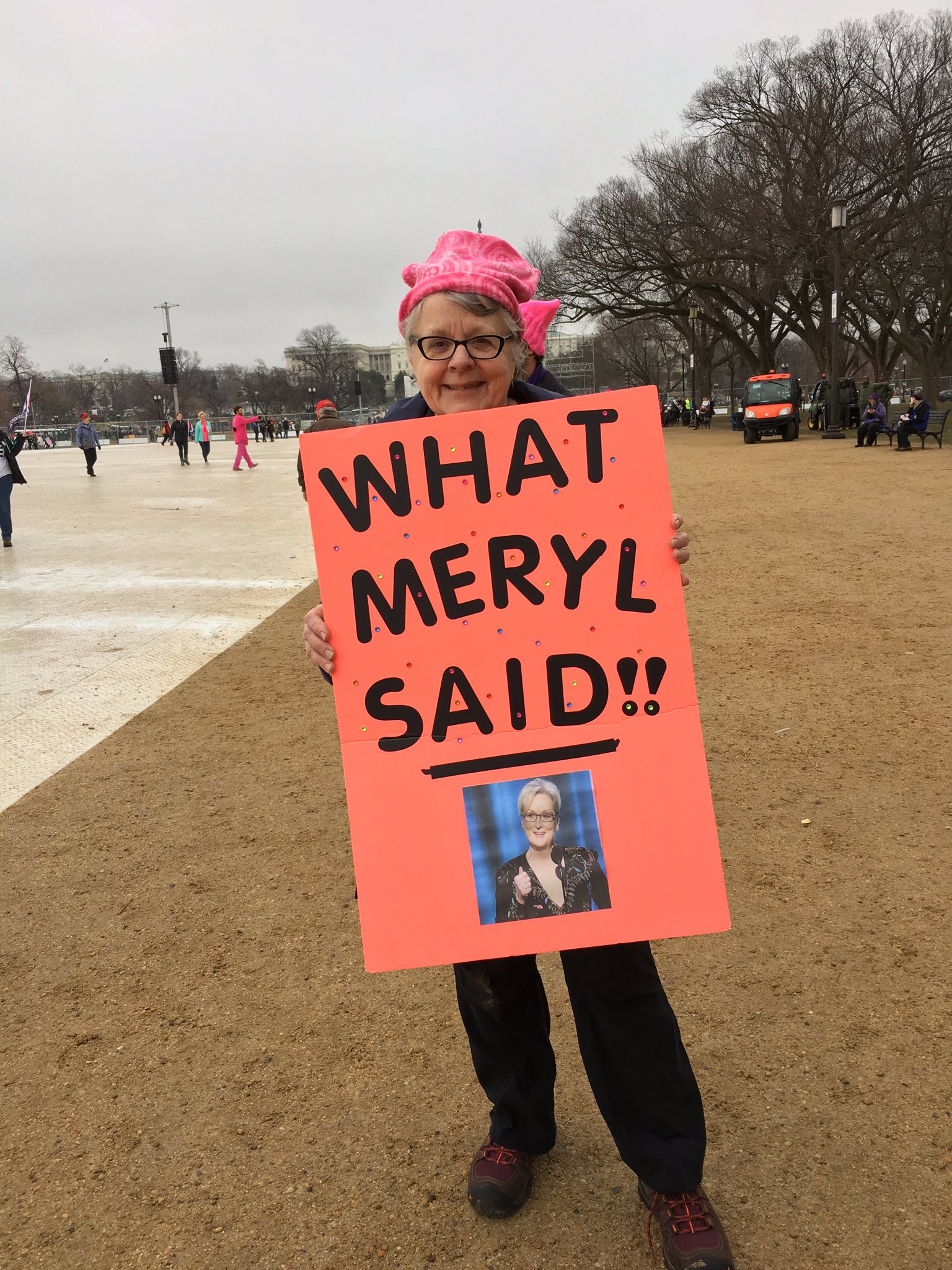 Twitter: @taralynnebarr
This sign actually works for pretty much every occasion tbh.
11) America's Next Top Model
Twitter: @commonwhitegirl
Let's hope Rita Ora is able to deliver a similar level of service to the world of memes now she's hosting ANTM.
12) Ru Paul's Drag Race
Twitter: @whytruy
DRAG HER!!!!!
13) Game Of Thrones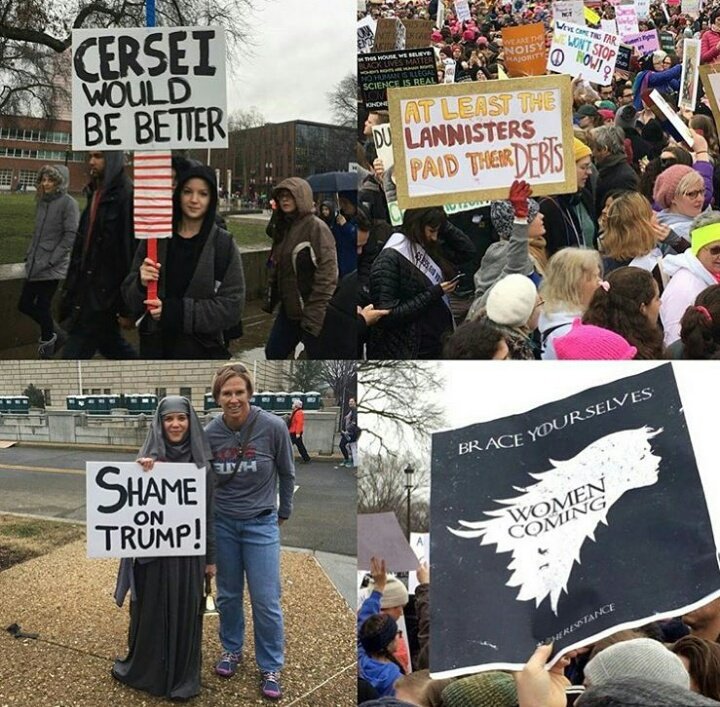 Twitter: @LordSnow
When even Joffrey is more popular than you, ya know you got a problem.
14) Hamilton
Twitter: @TylerRitter
How does a b*stard, toupeed, son of a Drumpf, 1/2 Scotsman, thot in the middle of a gold encrusted spot in Manhattan, Apprentice host who is the most resentful grow up to look remotely presidential? (sorry Lin).
15) Grease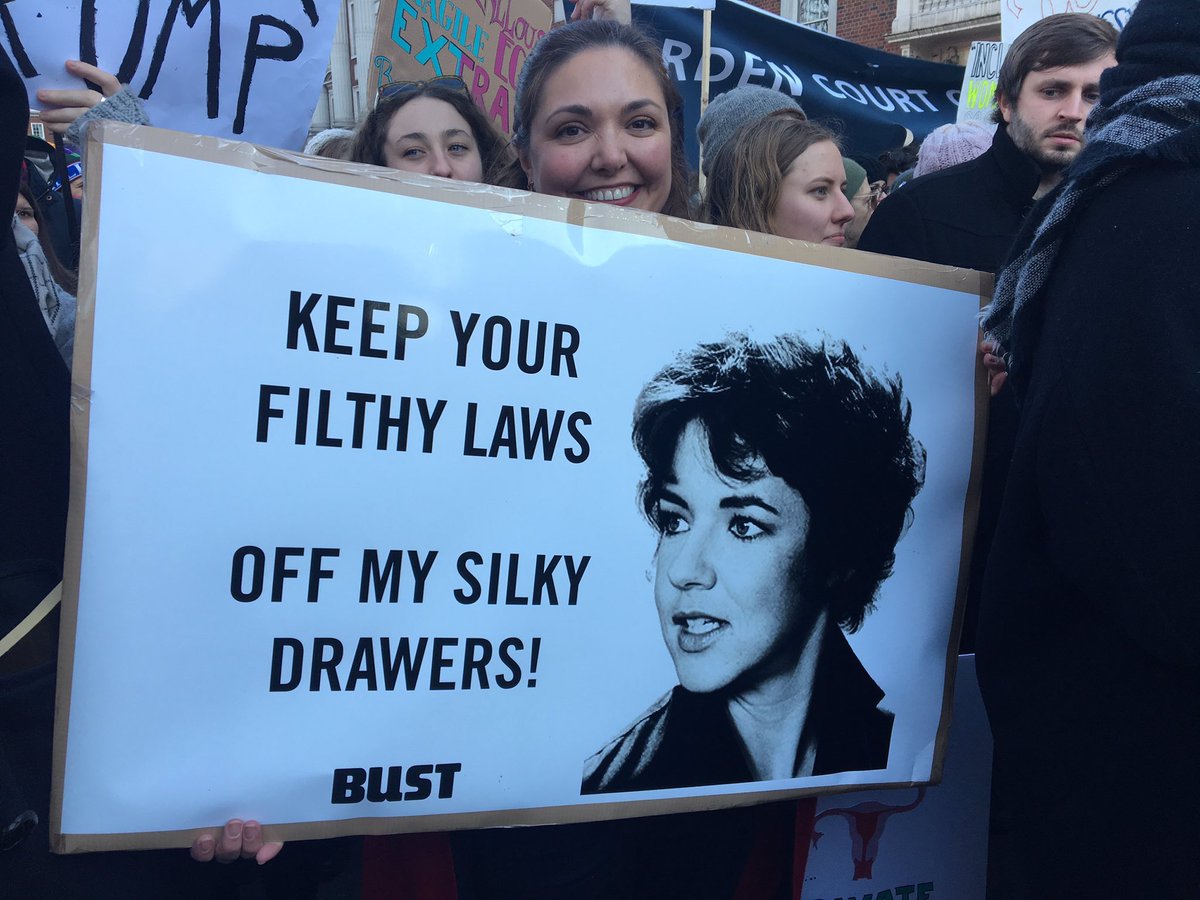 Twitter: @georgiecloke
Listen to Stockard Channing - she was the First Lady too after all.
16) Mean Girls
Twitter: @wdymrita
On a scale of 1-Regina George, where do we place him?
17) Star Trek
Twitter: @ProjectMelton
There's just so much going on in this picture isn't there? Really, what's not to love?
Got your own fave sign we missed? Share it below!
___ ___ ___ ___ ___
From Brendon Urie to The Vamps, here are the best bits from the #PopBuzzPodcast in 2016. Listen right here or subscribe for free on iTunes to get new episodes sent straight to your phone every Wednesday.