Tell Us Your Sign And We'll Tell You How You Should De-Stress
29 November 2016, 16:41 | Updated: 8 May 2017, 17:09
Later, stress!
If you're reading this, then I assume you subscribe to some, if not all, the rules of astrology.
Your sign can tell us a lot about you, especially as it pertains to specific personality traits, pet peeves, and stress factors. If you're feeling a bit stressed out, let us use our vast knowledge of the stars to recommend you some fabulous de-stressing activities.


Aries
Relaxing scent for Aries: Cinnamon
De-stressing activity: An extra lush bath with calming scents, bath bombs, and a Spotify relaxation playlist.
via tumblr
Taurus
Relaxing scent for Taurus: Orange
De-stressing activity: Cook and eat your absolute favorite comfort food and pretend you're on a date with yourself.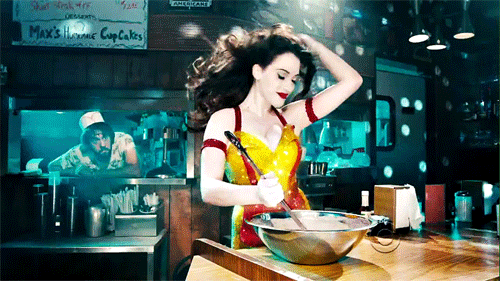 via bestanimations.com

Gemini
Relaxing scent for Gemini: Vanilla
De-stressing activity: Lock your bedroom door, avoid the world, and catch up on all your favourite trash television.


Cancer
Relaxing scent for Cancer: Chamomile
De-stressing activity: Make a list of your five all-time favourite films and plan a Saturday afternoon movie marathon.


via tumblr
Leo
Relaxing scent for Leo: Mango
De-stressing activity: Have a full scale pamper evening complete with face masks, body oils, hot oil hair treatments, and nail painting. Self-care is super important!


via paperblog.com

Virgo
Relaxing scent for Virgo: Lemon
De-stressing activity: Spend an hour journaling/just writing down the things in your life that are weighing heavily on you. Self-reflection is helpful in more ways than one.



Libra
Relaxing scent for Libra: Rose
De-stressing activity: Eat something greasy and absolutely terrible for you.


via tumblr

Scorpio
Relaxing scent for Scorpio: Sandlewood
De-stressing activity: Plan a sleepover with your best friend complete with snacks, beverages, and gossip.



Sagittarius
Relaxing scent for Sagittarius: Lilac
De-stressing activity: Go into your Amazon wishlist and select ONE item you've been coveting for a while.



Capricorn
Relaxing scent for Capricorn: Lavender
De-stressing activity: Light some candles, order a book from the kindle app, and have a comfy reading night indoors.



Aquarius
Relaxing scent for Aquarius: Jasmine
De-stressing activity: Make a list of everything you're excited for in the next six months. Have a concert coming up? Finally moving away from school? Going on a big trip soon? Keep your stress at bay by reminding yourself what amazing things you have to look forward to.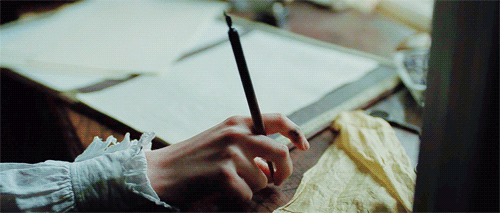 via bestanimations.com

Pisces
Relaxing scent: Coconut
De-stressing activity: Play your favourite album while you declutter and tidy up your bedroom. Lots of people report tidying up as a weirdly calming activity.
via quirkbooks.com
___ ___ ___ ___ ___
Catch Brendon Urie on the #PopBuzzPodcast right now. Subscribe for free on iTunes to get new episodes sent straight to your phone every Wednesday.