QUIZ: What Should You Actually Be For Halloween?
21 October 2016, 15:14 | Updated: 14 January 2020, 22:20
Need some inspiration? We've created a generator just for you...
Look - trying to secure an original, one of kind, memorable Halloween costume is one of the hardest things anyone could ever hope to do in their lives. This year, it's going to be nothing but Suicide Squad 2.0 out on the streets and you already know you don't want to be part of that mainstream narrative.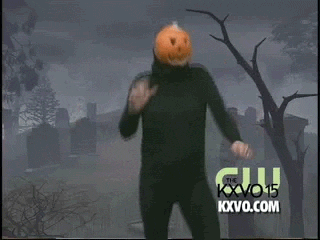 via giphy.com
So, we took the liberty of creating a quick Halloween Costume Generator to help with your fancy dress woes and it works in three simple steps.
1) Take your BIRTH and the FIRST letter of your FIRST name.
2) Throw them together to reveal your very own costume.
3) Run to the shops to buy said outfit and order your cab to the Halloween party!

Wanna find out what you're gonna be for Halloween then? Let's go!
PopBuzz

See you on October 31st!
via giphy.com