Everyone is roasting the new coronavirus sex guidelines
12 August 2020, 15:53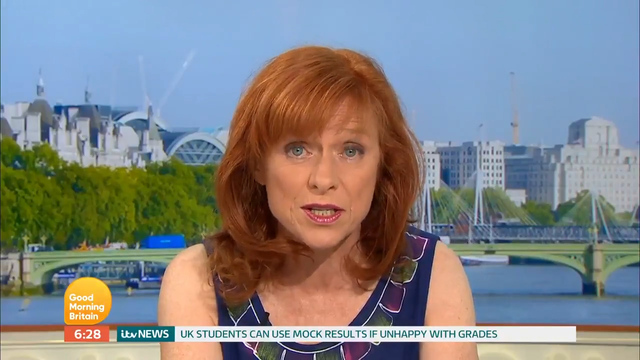 Dr Sarah Jarvis says coronavirus vaccine won't be available until it has been trialled safely
Strictly no kissing.
We all know sex is about intimacy, however, newly-published advice from sexual health charity the Terrence Higgins Trust recommends that lovers wear a face mask and avoid face-to-face sex positions (that means the infamous Butter Churner is on the cards…) to minimise the chance of catching coronavirus.
During lockdown, it was actually illegal to have sex with someone outside your household in the UK. However, as lockdown restrictions have continued to ease and things have started slowly returning to normal, the rule has been lifted. Terrence Higgins Trust acknowledged that while the best solution is to abstain from sex altogether, it's "not realistic to ask people to avoid sex indefinitely" hence its latest guidelines.
READ MORE: Doja Cat gets COVID-19 after calling people who were scared of it "pussy"
"As the COVID-19 pandemic continues, we all need to find ways to balance our need for sex and intimacy with the risks of the spread of COVID-19," Dr Michael Brady, Medical Director at Terrence Higgins Trust, said. "We're clear that abstaining from sex is the best way to protect yourself from coronavirus. But we hope by issuing this advice we will help people to manage the risks of COVID-19 while also being able to have and enjoy sex."
Following research carried out in partnership with sexual health clinic 56 Dean Street (they found that 84% of people hadn't had sex with anyone outside of their household since lockdown began), the charity now advises using condoms or dental dams (condoms for people with vaginas) when having oral sex to minimise the chances of transmission.
Masks should also be worn during sex – and kissing is banned in the bedroom. Positions that require face-to-face contact during sex, like missionary, should be avoided and washing hands before and after doing the deed is advised. And, to cut down the risk, it's best to limit yourself to just one sexual partner.
The THT added that before having sex with someone new it's now important to discuss COVID-19 with them, especially if either of you have symptoms.
"Our knowledge of Covid is growing daily," a Terrence Higgins Trust spokesperson told Grazia. "The virus has been found in semen and faeces but not so far in vaginal fluid, and we still don't know if it can be passed sexually. Ultimately the biggest risk factor for the spread of Covid is the close contact needed for sex."
As you can imagine, the internet had some serious thoughts about the new study.
Rimming it is then...I'm not complaining 😝😝😝

— Sophie Anderson (@SophieASlut) August 11, 2020
First they take away our freedom...now they try and take away our orgasms!!!! I'll have sex any damn way I want, in whatever position I fancy and lick whatever body part I want too. And I'll only wear a mask if the role play requires me to... so f*** off! https://t.co/5B0HnLBTM9

— andreina (@andreinawie) August 11, 2020
READ MORE: QUIZ: Pick a sex position and we'll tell you your soulmate's initials
What do you think? Tweet us @popbuzz and let us know!