Listen To 5SOS' New Single "She's Kinda Hot" Right Now
17 July 2015, 12:41 | Updated: 8 May 2017, 17:09
Brand new music from the Aussie four piece. Hear it now!
We've been counting down the days until new music from 5 Seconds of Summer. After an only slightly bumpy European tour, the guys have hit the studio to deliver their latest track.
"She's Kinda Hot" is the first single from the guys' new record.
Seemingly about the woes of a lazy but loveable protagonist, the boys wax poetic about being "all right" on this song. "We are the kings and the queens of a new broken scene" is probably the stand out lyric on "She's Kinda Hot".
The guys are exploring a new sound vaguely reminiscent of the Offspring and other early 2000s alt acts. If this track is any indication of what their next record will sound like, we're looking forward to hearing more from the boys.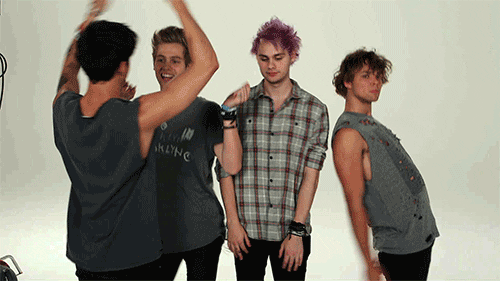 Do you like the song? Tell us what you think in the poll below.