Mariah Carey Literally Slaying A Dragon Is All The Motivation You Need For Today
15 September 2015, 11:35 | Updated: 8 May 2017, 17:09
ACTUAL SLAYAGE.
Your entire internet may have been overrun recently with trailers and advertising for Game Of War: Fire Age, but there's one ad you need to see more than any other; because this one has a real "Hero".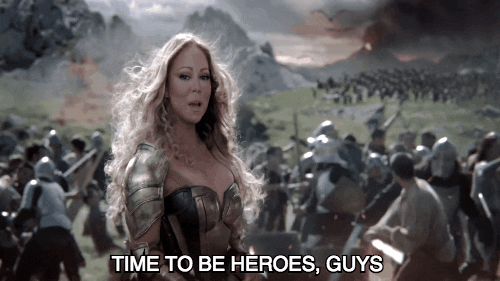 In a scrapped promo video for the freemium strategy game, Mariah Carey cameos as a dragon-slaying saviour of an epic medieval battle, after one overwhelmed medieval soldier summons reinforcements on his medieval smartphone. Or something.
There's lots of slo-mo, lots of "Hero", and in case this part swooped over your head, Mariah Carey slays a freakin' dragon. Whether or not you care about this game (tbh we don't) this video is bound to get your day started on the right note.