Hozier Writes The Best Love Songs And You Need His Music In Your Ears
15 April 2015, 10:58 | Updated: 8 May 2017, 17:09
midweek hozier
Wednesday feels a lot less insurmountable with a little midweek music coming at you courtesy of Popbuzz. This week, we're liking music from Irish singer song writer, Hozier.
(source:CozierwithHozier)
The 25 year old first struck gold with his hit "Take Me To Church"
From a thematic standpoint, Take Me To Church focuses on love, sex, and all types of relationships.
He is a proud supporter of LGBTQ rights
Either somebody has equal rights, or they don't. And certainly in the Irish constitution, marriage is genderless. There's no mention of a man and a woman. I didn't even have that many close LGBT friends or anything like that, but I suppose it was growing up and becoming aware of how you are of a cultural landscape that is blatantly homophobic.

Hozier
Lately, he's had loads of new music videos out
Including one that features Natalie Dormer getting all hot and bothered in "Work Song".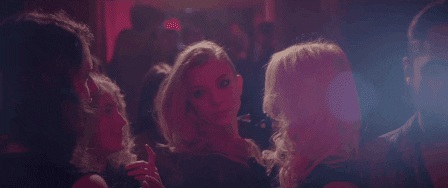 All his music videos have a pretty sexy focus
And he is a Game of Thrones fan. What's not to love?
His Tiny Desk session with NPR is essentiality required viewing for living.
And his upcoming single "Something New" is an absolute jam
If ever there was an artist poised for greatness, our Hozier would be it.