Why Are Miley Cyrus And Her Dead Petz So Important?
2 September 2015, 16:31 | Updated: 8 May 2017, 17:09
As you probably know, Miley Cyrus announced and released her highly anticipated free album Miley Cyrus and Her Dead Petz at this year's VMAs. Cyrus performed lead song, "Doo it!", flanked by the cast of RuPaul's Drag Race, as the finale to the ceremony.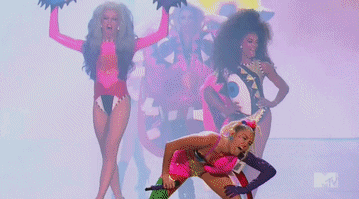 Now, a lot has already been said about Cyrus and Dead Petz. Some have called the album pointless dirge, a self-indulgent sprawling racket from an entitled 22-year-old megastar. Others have complimented Miley's audaciousness and brash disregard for pop's regulated rulebook, noting the songwriting, honest themes and experimentation. Personally, I find the 'album' (I use that term lightly) a combination of the two. It's certainly a courageous record, if completely unfiltered; moments of pop brilliance sometimes sparkle amongst the stranger elements.

Yet, the fact that Miley Cyrus would break from the norm shouldn't come as a surprise. For the two years following the release of 2013's Bangerz, the singer has been paving a new narrative for herself, one constructed in counter-culture, drugs, the environment, gender politics, animal activism and sexual fluidity. She also launched her charity, The Happy Hippie Foundation, to combat LGBTQ homelessness, a vanity-less project that seems to have shaped her art.
Also, let's not forget that Bangerz wasn't your average 'post-Disney' album campaign.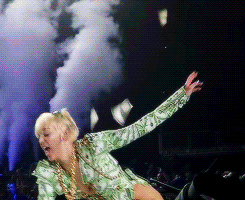 The release of Dead Petz has been herald by many who claim that, by giving the album away for free, by experimenting sonically and by producing the whole thing outside of her record label, Cyrus has ripped up the rulebook. There is no doubt that, for a mainstream artist, this is somewhat true. And while the concept of giving your music to fans for free isn't new, and neither is the concept that you can release a full album with no hype (hello, Beyoncé, we see you there in the corner waiting to troll us once again), Cyrus' blatant disregard for convention is certainly special and invigorating as pop fans.
However, this isn't the key to Dead Petz importance. For years under the thumb of the media, Cyrus was discounted as another pop puppet. Even during the Bangerz-era, mainstream media either painted her as a wild child completely out of control or walking clickbait for her record label, managers and team.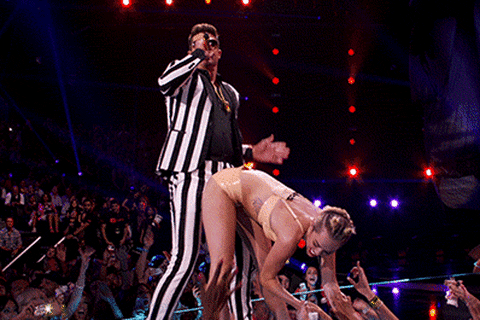 Part of the problem was that, while Bangerz exhibited what Cyrus was living at that time, the content of the songs, the overall message and shininess of the performances gave the allure of a quick cash cow. People discounted the merits of that album, thinking it to be as base as the latest Pitbull or Flo Rida song; music made for material consumption, completely disposable.
Perhaps, then, that's why Dead Petz's refusal to fit in seems so spectacular. Gone is the multi-million dollar production (Dead Petz was apparently made for a minimal $50,000), instead Cyrus is baring it all, warts, imperfections, lustfulness and grief. Lyrically, too, Cyrus isn't afraid open up. Whether you think it's absurd that one minute she's singing about her dead blowfish and the next she's expressing her anxieties surrounding relationships or wishing for a saphic love affair, it's rare for someone so famous to lay it all out like that uncompromised.
It's this that struck a chord with me. As someone who can be closed off and afraid to express themselves, it's liberating to see someone of my generation, who arguably has more stresses and pressures than I, being themselves so freely.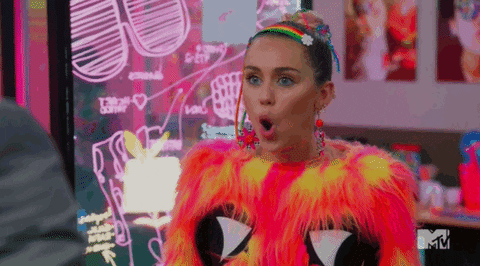 As millennials are often chastised for being passive, obsessed with our own self-image and instant gratification, it's impressive to see a 22-year-old challenging these misconceptions and flipping expectations on their head. Yes, Dead Petz might be a meditation on self, but it's also a declaration of absurdity, vulnerability and frankness. The pretenses are gone, as are the foam fingers and giant hotdogs.
Cyrus doesn't care if this derails her career, and unlike Ariana's distance and Taylor's metaphors, she's just happy making the art she wants and telling the stories she needs to. To see a young woman so hell-bent on expressing herself at the expense of everything she's worked for is inspiring.
So, while you might not particularly want to listen to or even enjoy Miley Cyrus and Her Dead Petz, the fact that it exists is completely and utterly essential.
Listen to Miley Cyrus and Her Dead Petz below and let us know what you think.