4 Times Miley Cyrus Spilled That Truth Tea
10 August 2015, 16:37 | Updated: 8 May 2017, 17:09
She can't stop and she won't stop, and we really don't want her to either.
When we were watching the Hannah Montana movie at the weekend (we were just trying to brush up on the hoedown throw down, tbh), we never thought that there would be a time that Miley Cyrus would essentially be our life guide.
However, over the past few years, Mi-Cy has showed us that she's more than just cowboy boots, an extremely long tongue and a really good popstar. In fact, Miley has proved that she's got shiz to say and she's really not afraid to say it.
So let's look back at all the times that Miley Cyrus came in like a wrecking ball and spilled that truth tea...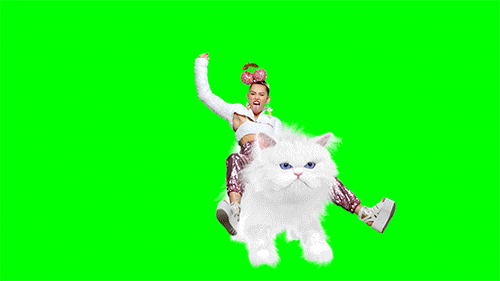 1) When she called out a certain music video for glorifying violence as a revenge tactic.
Nearly everyone one and their dog took a swipe at Miley when she came back with Bangerz, citing the star's behaviour as inappropriate and calling her a bad influence. However, Miley has been pretty nonchalant about the criticism and even called out the double standards when it comes to other popstars.
Talking to Marie Claire the "We Can't Stop" singer said: ""I don't get the violence revenge thing. That's supposed to be a good example? And I'm a bad role model because I'm running around with my titties out? I'm not sure how titties are worse than guns."

2) When she called out all the sexist double standards.
Miley's antics have been subject to much criticism, whether it's open letters from from Sinead O'Connor, comments from Annie Lennox or the certain publications hounding the singer for twerking with a giant foam finger. Miley, on the other hand, has ZERO time for it, stating that Elvis was just a prototype for her actions.
Likewise, the singer told Marie Claire all about her views on the unfair sexism in the music industry. "There is so much sexism, ageism, you name it," she said. "Kendrick Lamar sings about LSD and he's cool. I do it and I'm a druggie whore."


3) When she started The Happy Hippie Foundation and spoke about young LGBTQ issues and youth homelessness.
Writing on Medium earlier this year, Miley launched The Happy Hippie Foundation, a digital safe place for LGBTQ youth and their families. The singer discussed her thoughts about homelessness amongst young people and the high percentage of homeless LGBTQ people.
"I wanted to learn more about other challenges in the LGBT community, like violence against transgender women, HIV/AIDS and family condemnation," she wrote on the op-ed. "No one should have to hide who they really are, no matter what his or her name, gender, status or orientation. That's why happy hippies are here to say that every life is valuable and it is our mission to make sure those who question the value of themselves and their lives feel protected and loved by us…which they very much are."

4) That time she spoke openly about her own gender identity and the issues surrounding categorisation.
Talking to both Time, Miley rejected traditional gender and sexual norms, stating: "I'm not hiding my sexuality. For me, I don't want to label myself as anything. We love putting people in categories, but what I like sexually isn't going to label me as a person."
Similarly, the "Wrecking Ball" singer told paper magazine that she didn't "relate to being boy or girl, and I don't have to have my partner relate to boy or girl."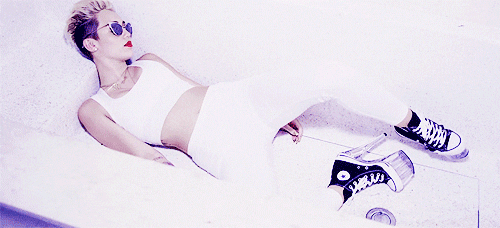 YAS MILEY.