Watch Mumford & Sons Invade Bonnaroo In The New Video For "The Wolf"
30 June 2015, 16:31 | Updated: 8 May 2017, 17:09
So a chicken, a fox, a bride and Robin Hood all walk into a festival...
Mumford and Sons completely slayed their closing set on the Saturday of this year's Bonnaroo; but it turns out the guys got to experience a little bit more of the festival than that.
Donning some pretty ridiculous costumes, the band ran rampant around the fields of the Tennessee-based festival, terrorising attendees and jamming out to some other acts.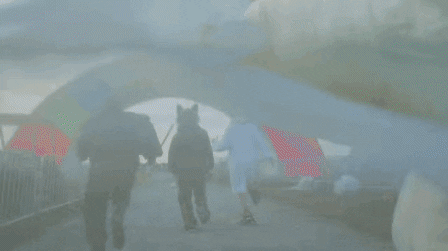 Luckily it wasn't just for fun - the video footage of Mumford's shenanigans has been artfully edited into the official video for "The Wolf", their second single from Wilder Mind. Spliced with some awesome footage of their Bonnaroo set, it's a fun visual that fits the adventurous tone of the single really well. Check it out below.