Why Calling Your Fave Band "Pop" Is Not An Insult
16 March 2016, 16:42 | Updated: 8 May 2017, 17:09
What's wrong with being popular?
As per usual, the PopBuzz comments sections have been buzzing all week with furious debate over haircuts, YouTube pranksters and the latest albums to drop. But one topic caught our eye more than any other - turns out a lot of people don't like the word Pop!
Why? Pop is awesome. Think about the kind of stars synonymous with the word - Michael Jackson, Prince, The Beatles, Madonna - all icons of their generations.
But when it comes to certain artists, most notably The 1975 and 5SOS, fans can get very defensive over their descriptions, especially if it involves the P word.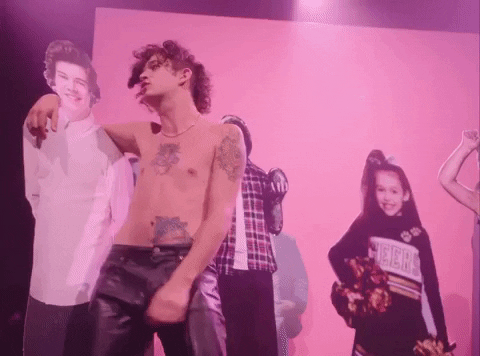 YouTube
The 1975 haven't hidden the fact that they have a wide-range of influences, ranging from RnB superstars to amped up rockers. But pop is at the very core of what they do, and they wear that label with pride.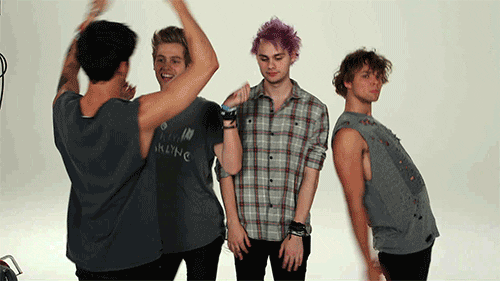 MTV.TUMBLR.COM
Similarly, 5SOS have managed to successfully straddle the gap between their pop-punk influences and their chart-baiting sound. Just listen to "Hey Everybody" next to Duran Duran's "Hungry Like The Wolf", another band who embraced their pop side.
YouTube
Even famous forehead Brendon has gone multi-genre on his latest effort - can you really call "LA Devotee" anything other than good old fashioned pop music?
Look, we get it - a lot of people associate the word pop with something "manufactured" or "inauthentic". But that's just one side of it, the real definition revolving more around the catchy, ear-wormy nature of the hits they make.
So how about we all stop caring about definitions and genres so much. Pop = popular. And that is no bad thing.
What do you guys think? Is pop a dirty word?