WATCH: 5SOS Bring All The "Grey's Anatomy" Feels With Emotional Cover
27 April 2016, 11:23 | Updated: 2 February 2018, 10:43
Their Belfast show just featured a cover of a local band.
5SOS found a whole new way to make you cry this week when they played a classic tune from Grey's Anatomy at a recent show.
The boys were in Belfast when Luke decided to run through a brief cover of "Chasing Cars" by local boys Snow Patrol and bring the whole arena to tears.
Lovely but devastating.
You may remember the song from...
(SPOILER ALERT!!!)
TUMBLR.COM
...when Denny died back in season 2 and, more recently when...
(EVEN BIGGER SPOILER ALERT!!!)
...Derek left us in season 11.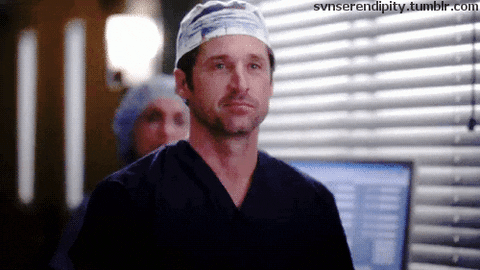 SVNSERENDIPITY.TUMBLR.COM
Damn Luke - why you gotta ruin us like that??? Play one of the upbeat numbers again!
That's better!