WATCH: 5SOS Show Support For Terminally Ill Fan In The Cutest Way
5 September 2016, 10:59 | Updated: 8 May 2017, 17:09
Georgia Buckingham got a special message from the boys as they continue their tour.
A young terminally ill 5 Seconds Of Summer fan in New Zealand received the greatest gift of all from the band.
Back in June, a crowfunding page was set up to send Georgia Buckingham, 16, to see her favourite band live in Sydney this October. Plus she had some other faves lined up for next year too.
i had so much planned fml pic.twitter.com/rf2BR987CU

— georgia (@geobuckingham) September 1, 2016
However, due to her leukemia, it was seeming less likely that she would be able to make it to the concert. So, her friends set up the Twitter hashtag #5SOSNoticeGeorgia in an aim to get the band to contact her.
And, on September 2nd, it seems like it worked, Georgia tweeting that she had a skype session with the boys.
Even better, they made her a video:
am I dead??? pic.twitter.com/DoBOLbrJOr

— georgia (@geobuckingham) September 5, 2016
Nice work boys!
Georgia's trip to Sydney has now been brought forward to next week with the hope that she may be able to make it to the show next month.
We're all rooting for you Georgia!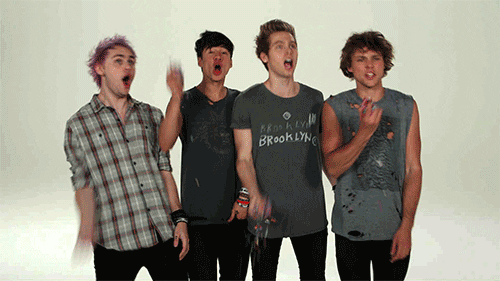 MTV.tumblr.com