5SOS Covered BMTH And We're Like OMG
13 October 2015, 11:00 | Updated: 8 May 2017, 17:09
Too many abbreviations.
We always enjoy it when artists enter the Radio 1 Live Lounge and do something a little different. The 5SOS boys didn't disappoint on that front when they dropped by yesterday.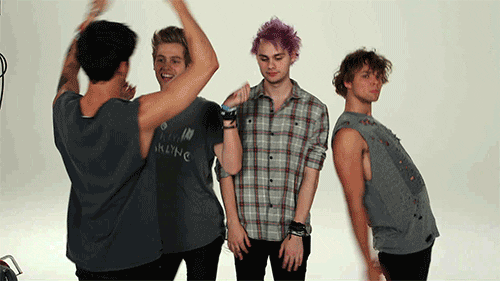 Usually when punk/rock acts enter the studio they tend to cover a pop song. However, the rebellious scamps from 5SOS decided that was too obvious and decided to go for something heavier - "Drown" by Bring Me The Horizon. But if that wasn't enough, they performed it acoustic with a string quartet!
It's actually really gorgeous. Not only does it show off the bands musicianship but it also completely overhauls the original. It's almost unrecognisable.
Watch 5SOS kill this cover of "Drown" and then they telling me this isn't the best live lounge performance in quite some time.