5SOS Won The "Worst Band 2016" Award And They...Actually Seem OK With It!
29 December 2016, 09:57 | Updated: 8 May 2017, 17:09
The boys have done it again and the fans are just so damn proud...
They've done it again. After a hard fought campaign, 5 Seconds Of Summer have achieved the highest accolade of the year, being officially named as the worst band of 2016.
Readers of RockSound voted 5SOS as the "Worst International Band" of the year, beating fellow nominees Black Veil Brides, Attila, Twenty One Pilots and Babymetal (don't get mad Skeleton Clique - TØP won "Best International Band" as well. Everybody calm down).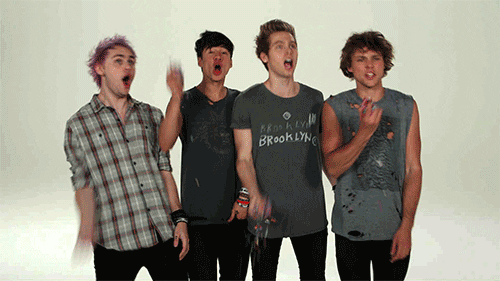 MTV, Giphy
Not only that, the boys also topped a similar poll in Kerrang magazine, taking the top spot on the "Worst Band" list for the second year in a row.
Most bands, of course, would not take too kindly to this sort of news...but 5SOS seem to be pretty cool about the whole thing!
WE WON WORST BAND OF THE YEAR AGAIN! 2 years in a row. Thanks for voting everyone

— ASHTON IRWIN (@Ashton5SOS) December 28, 2016
I'm a sucker for positivity

— Calum Hood (@Calum5SOS) December 28, 2016
You gotta keep it positive!
And, encouraged by the boys' reactions, the fans took to Twitter to throw the ultimate celebration!
5sos were voted worst band again, 2 years in a row, I'm getting so emotional they deserve it so much

— Luke Hemmings (@Luke5SOSloljoke) December 27, 2016
Friend: 5SOS has no talent
Me: not true, they're so talented! They won worst band of the year 2 years in a row!
Friend:
Me: I'm so proud

— jennas tlp™ (@shookendjh) December 28, 2016
When 5SOS won the worst band 2years in a row pic.twitter.com/DVi3bZpQHU

— 5SOS Updates (@5SOSFamsUnited) December 28, 2016
Congrats boys - anyone can win "best band" awards but what you're doing is a real skill!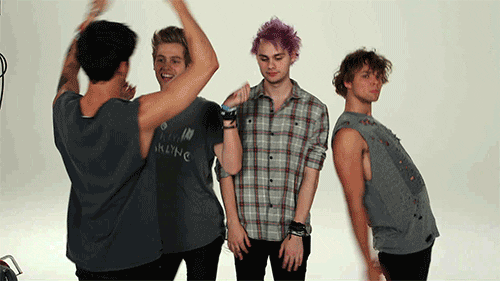 MTV, Giphy
5SOS are expected to release a new album in late 2017.
___ ___ ___ ___ ___
YOU voted and results are in! Who won the Album of the Year at the PopBuzz Fan Awards? Listen to the #PopBuzzPodcast right here or subscribe for free on iTunes to get new episodes sent straight to your phone every Wednesday.