Calum Hood BANNED From Tumblr For Being Too Sexy!?
6 June 2016, 11:30 | Updated: 8 May 2017, 17:09
Have you and your family been personally offended by Calum's "EXPLICIT" Snapchat video?!
CALUM HOOD IS TOO SEXY FOR TUMBLR! WE REPEAT, CALUM HOOD IS TOO SEXY FOR TUMBLR!
via tumblr.com
Seriously, we're not lying.
Last week, Calum posted a Snapchat where he kept us all updated on his fitness regime. We're talking sweaty sweaty bench weight training - tank top and all. #Blessed. Thank you, Calum.
Calum working out today pic.twitter.com/MZNeMxVOOo

— (@5SOS_Daily) May 29, 2016
The incriminating video in question was then ripped and uploaded onto Tumblr by the good samaritan 5SOS fans. Except hours later, it was removed because it was flagged as 'sexually explicit content'. The original uploader even shared the screenshot of the email she received from Tumblr HQ.
My SC video of Calum working out after the #SLFLCopenhagen show was reported on Tumblr. They considered it too sexy! pic.twitter.com/hdjPAyfFg7

— 5SOSEmpire (@estrogenempire) May 29, 2016
Exposed biceps? The fans are clutching their pearls! Calum, you're violating the rules of the internet!
@estrogenempire @5SOS_Daily LMFAO EVEN TUMBLR FINDS CALUM INCREDIBLY @Calum5SOS

— shawn wyd follow me (@FadeAwayTroye) May 29, 2016
@estrogenempire @5SOS_Daily appeal that shit everyone needs to witness and be blessed

— leslazy (@Leslieee313) May 29, 2016
@estrogenempire @5SOS_Daily Well, maybe it wasn't because of the video but instead the feelings after seeing it...

— Betsy M Cortes (@betsymarie123) May 30, 2016
Alright, 5SOSers... time to own up! Who flagged the post as 'inappropriate' as a joke? Who did it? Because LOL GOOD WORK, SIS!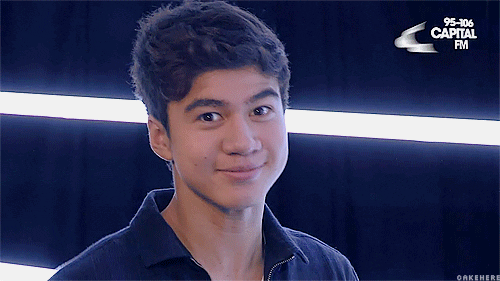 via tumblr.com