Watch All Time Low KILL Their Performance At The Radio 1 Teen Awards
9 November 2015, 11:16 | Updated: 8 May 2017, 17:09
And Michael 5SOS fell off the stage. Oh dear.
There was a double dose of pop punk madness at the Radio 1 Teen Awards yesterday and we ain't complaining about it.
The award bash in London had a whole host of our faves performing but it was especially awesome to see All Time Low return to Wembley after their show there back in March. Needless to say, the boys put on a show.
There was lots of this: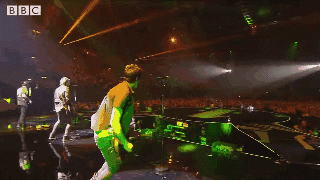 And there was a lot of this too: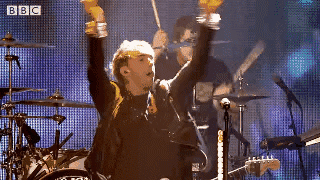 The boys definitely had a better show than Michael from 5SOS. The poor guy wasn't looking where he was going and got a bit too close to the edge of the stage. Unfortunately he tumbled straight down into the pit in the middle of the stage. Ouch! Apparently he is on crutches now. Hope you get better soon!
Check out All Time Low performing "Kids In The Dark" and mentally prepare yourself for their next tour. Not long now!