This Film About An All Time Low Superfan Is Basically About You
29 September 2015, 12:12 | Updated: 8 May 2017, 17:09
Art imitating life.
About time, right?
ABC Family announced they have made a film about an All Time Low superfan called Fangirl. Even better, it features cameos from the band!
This news has got us feeling like...
The film follows the story of a 15-year-old girl, played by Kiernan Shipka, who's a complete All Time Low stan. She has to make a film in two days for a school project and she decides to make it about her fave band, which sounds a million times better than the crappy assignments we had to do at school.
Kieran Shipka has had a fairly eclectic range of acting roles thus far. You might recognise the 15 year-old actress if you are a Mad Men fan as she played the daughter of all round bad man Don Draper. She also featured in the Nickelodeon series The Legend of Korra. Her mum in the film is none other than mega babe Meg Ryan. It's all sounding good to us!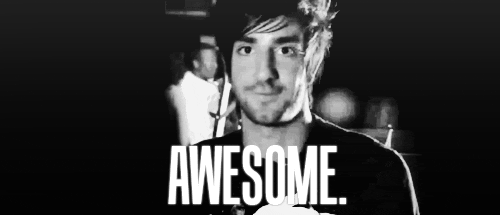 The film airs on ABC Family on October 3. Watch the trailer featuring Alex Gaskarth below. Let us know what you think.