Ariana Grande Just Officially Started Christmas With Her New Song 'Santa Tell Me'
24 November 2014, 08:32 | Updated: 8 May 2017, 17:09
Ariana Grande - Santa Tell Me (Audio)
03:25
Stop what you're doing, Christmas is here.
In exactly one month's time it will be Christmas Eve (sorry to scare you, but it will be), so it's about time we all started listening to some Christmas songs.
Fortunately, Ariana Grande is here to help - the singer has just unveiled 'Santa Tell Me' after a week of teasers, and, well, it sounds like Christmas.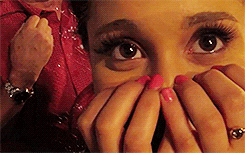 So excited right now.