Ariana Grande fans start petition for her play Megara in live-action Hercules movie
17 April 2020, 15:42 | Updated: 17 April 2020, 15:46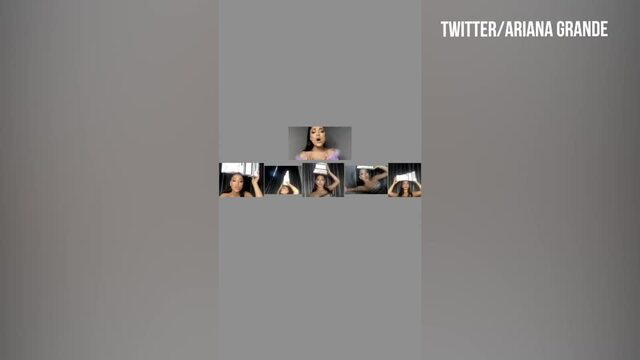 Ariana Grande covers Hercules 'Won't say i'm in love' for Disney Family Singalong
Ariana Grande recently performed 'I Won't Say (I'm In Love)' from Hercules in the Disney Family Singalong.
Over the past few years, we've seen countless Disney classics turned into live-action movies. Back in February, it was also confirmed that a live-action Tangled was in the works, but there's still one very important adaptation that we're still waiting on... Hercules.
For years, fans have been steadily casting their dream live-action versions of Hercules, Megara, Hades and Phil. With actors like Tom Holland and Chris Hemsworth as Hercules, to Benedict Cumberbatch and Tom Hiddleston as Hades, the list has some great suggestions.
But when it comes to Megara, there's always been one name that has stood out for many fans: Ariana Grande.
READ MORE: You can get paid to watch Disney movies and compare them to the live action versions
Now, thanks to her Disney Family Singalong performance of Megara's stunning song 'I Won't Say (I'm In Love)', fans are petitioning and campaigning for Disney to cast her as the sassy Grecian icon.
Before her performance, Ariana took to Twitter and Instagram to post a couple of pictures of Meg and the comments soon came rolling in. One fan wrote: "Ariana was born to play Meg, that's all I have to say," with another commenting: "Disney. Cast Megariana."
MEGARIANA.
Fans are so keen to speak the casting into existence, a Change.org petition has now been set up, with almost 12,000 people signatures from people who agree she should be offered the role, should it pop up.
Susan Egan, who voiced Megara in the original Disney film, even approved Ariana's casting should a live-action film be made. Quoting Ariana's tweet, she wrote: "Couldn't be more perfect! @ArianaGrande is the greatest thing since the pocket in pita! @FrankieJGrande ain't bad either!!"
Ariana replied with a standard: "Omg."
While a live-action version of Hercules is not currently in the works, here's hoping Disney considers Ariana's brilliant performance on the singalong as a her first audition.