12 Thoughts All Bastille Fans Had Listening To Wild World For The First Time
13 September 2016, 17:04 | Updated: 8 May 2017, 17:09
Who the F- is Perry Smith?
Praise the lord for he have giveth! Bastille dropped their new album Wild World last Friday (9 Sept) and, quite frankly, we're shook. It's been a long time coming and we thought we were prepared but after a few listens, we're still a complete mess. WE JUST MISSED YOU GUYS OKAY!?!
In an attempt to cope, we needed to share some thoughts and feeling because we're emotional like that. If you wanna share stories of your emotional turmoil because of Dan & co. then feel free to let rip in the comments. It's what they're there for bbz.
1. Let us begin with these wise words.
2. And then 'Good Grief' bangs in and you're like...
We've also become more and more obsessed with the looping backing vocals on the chorus. They're kinda out of time and yet somehow it works really well. Genius.
3. Now, we don't want to come across as rude but that distortion sound on The Currents...
gifsbastille.tumblr
Are we the only ones immature enough to think it sounds like a fart? A big, bassy, beautiful fart noise? Don't get us wrong we love the song but if you notice it once, it's all you'll hear!
4. When the chorus drops on 'An Act Of Kindness'.
camefrombadblood.tumblr
This is classic Bastille, finding-light-in-the-dark song. In an interview with The Sun, Dan said, "The most positive is a song called An Act Of Kindness, about how people can do amazing things in sad situations. But it's still dark. That's just the juxtaposition within our music."
5. Tfw you hear Dan's falsetto on 'Glory'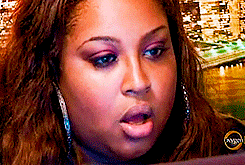 giphy
Sing me sleep, please my sweet prince...
6. You're up to 'Two Evils' and you're getting Nancy Sinatra vibes.
That's some serious 'Bang Bang - My Baby Shot Me Down' realness going on. Now we're imagining Bastille actually covering that song. IMAGINE HOW GOOD THAT WOULD BE.
7. When you hear the name Desdemona on 'Send Them Off!' and you're like 'I'm into it but who dat?'
Well mate, it turns out ol' big brains is quoting Shakespeare. In Othello, Desdemona is the wife of Othello and if my GCSE English Literature knowledge is still correct, she cheats on her husband Othello and the jealousy drives him cray cray. Is Dan the jealous type? Damn. We're learning so much about each other...
8. So who's this Perry Smith then?
We're a bit obsessed with downbeat ballad 'Four Walls (The Ballad Of Perry Smith)'. Perry Smith is not a relation of Dan, but actually a convicted mass murderer. Cheery, isn't it?
Perry Smith and his partner in crime Richard Hickock murdered a family in rural Kansas way back in 1959. It became the topic of Truman Capote's book In Cold Blood, which is widely considered a classic of American Literature. We're getting the impression Dan might be a book worm after this and the Othello reference in his lyrics.
9. You hear the crashing drums on 'Fake It' and you can literally imagine Dan doing this.
camefrombadblood.tumblr
Bless 'em.
10. 'Campus' comes on and you know the exact dance move you're going to pull next time you hear it at a festival.
bawsteal.tumblr
11. You get to the last track of the album and you think they might have missed something...
jawnwho.tumblr
12. When it's over and you're like 'wow I'm totally playing that again right now'
wolfellis.tumblr