Watch Beyonce Make History In These Iconic Behind The Scenes GIFS
31 March 2016, 16:15 | Updated: 8 May 2017, 17:09
The internet is having a meltdown over this rediscovered footage.
We all know Beyonce's "Crazy In Love" video, right?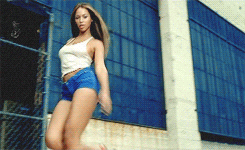 giphy.com
And Beyoncé's iconic strut in those red heels and denim hot.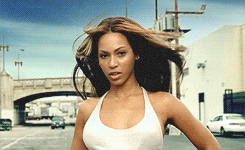 giphy.com
It's one of the most instantly recognisable videos of the 21st century. Fact.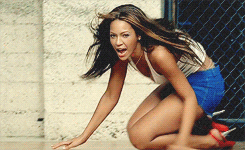 giphy.com
Well something amazing made it's way on the internet recently. Behind the scenes footage from the video was recently rediscovered (the video was made in 2003!) and someone turned the iconic strutting scene into GIFs and it's...
The. Most. Incredible. Thing. We've. Ever. Seen.
bbonherknees.tumblr.com
Beyoncé literally shakes her arms, as if to say, 'I got this. I'm gonna be do this strut and then I will rise to become the greatest popstar the world has ever known, after Madonna.'

Ain't nobody can stop her now.
bbonherknees.tumblr.com
Art in motion.
bbonherknees.tumblr.com
Slay me.
bbonherknees.tumblr.com
This is history being made. Let revisit the video one moment time to celebrate.