Black Is King release time: When does Beyoncé's visual album come out on Disney+?
31 July 2020, 07:46 | Updated: 17 November 2022, 15:27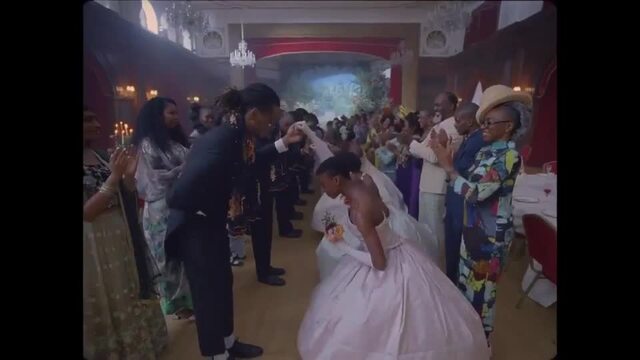 Beyoncé releases final Black Is King trailer
Here's what time and where you can watch Beyoncé's Black Is King in your country.
Beyoncé is back with a new visual album based on her 2019 record The Lion King: The Gift and she's airing the film globally.
Last month (Jun 26), Beyoncé stopped the world (world stop...carry on) by airing a teaser trailer for a surprise Disney+ movie called Black Is King. Taking to social media, Beyoncé explained: "Black Is King is a labor of love. It was originally filmed as a companion piece to The Lion King: The Gift soundtrack and meant to celebrate the breadth and beauty of Black ancestry."
READ MORE: Victoria Monét talks Jaguar and collab dreams with Drake and Beyoncé | PopBuzz Meets
Beyoncé then added: "The events of 2020 have made the film's vision and message even more relevant. I believe that when Black people tell our own stories, we can shift the axis of the world and tell our REAL history of generational wealth and richness of soul that are not told in our history books."
Black Is King will be released on Friday July 31st. Here's when, where and how you can watch Black Is King, alongside the exact release time in various countries, with and without Disney+.
When time does Black Is King come out?
Black Is King Disney+ release times:
Like all Disney+ projects, Black Is King will debut simultaneously around the world on the platform. The new visual album will drop at midnight, pacific time (PT). This means that, if you live in a different time zone, Black Is King will drop at a different time for you. Scroll down to find out exactly when Black Is King will debut in your country on Disney+.
United States (PDT) - 12:00am
United States (EDT) - 3:00 am
Brazil (Rio De Janeiro) - 4:00 am
United Kingdom (GMT) - 8:00 am
Europe (France, Spain, Germany etc) - 9:00 am
India (New Dehli) - 13:30 pm
Japan (Tokyo) - 4:00 pm
Australia - 3:00 pm (Perth), 5:00 pm (Sydney)
New Zealand (Auckland) - 7:00 pm
Find out the release time in your exact city, here.
How can I watch Black Is King if Disney+ isn't available in my country?
Since Disney+ is currently not available in Africa and the Middle East, Beyoncé and Disney+ have made a distribution deal with three networks, Canal+ Afrique, M-Net and OSN, so that the film will air on their platforms the following day on Aug 1.
This means the project will also come out in countries such as South Africa, Nigeria, Ghana, Ethiopia, Namibia, Cameroon, Liberia, Burundi, Senegal, Togo, Somalia, Benin, Congo, Kenya, Ivory Coast, Zimbabwe, Malawi, Gabon and Cape Verde.