WATCH: Girl Plays Pokemon Go At Front Of Beyonce Concert, Feels The Wrath Of The BeyHive
25 July 2016, 12:16 | Updated: 8 May 2017, 17:09
Catching rare Pokemon is now more important than actually watching the concert you paid £350 for.
SCENARIO: You're front row at your favourite band's concert. Your favourite artist was right in front of you, in the flesh and you can almost feel the light drip of their sweat on your face. Would you a) embrace the moment, scream and cry and freak out or b) opt to play Pokemon Go?
The answer is A, right? It's always A! Well, not the case of this Beyonce 'fan' who whipped out her phone to try and catch 'em all while Beyonce was actually standing in front of her. LOL WHAT?
(Plug your headphones in for this one. The commentary and emotional journey of the outraged fan is truly iconic.)
The nerve of her! Do you know how expensive those tickets are?! All we're saying is, she had better have been trying to catch that elusive Mew because there is ~literally~ no other excuse.
In fact, the epidemic is getting so out of hand, Rihanna also had to warn her fans NOT to catch Pokemon at her concert in France.
Rihanna at her concert: "I don't wanna see you catching any Pokémons up in this bitch." pic.twitter.com/LpRclm5wWW

— Pop Crave (@PopCrave) July 25, 2016
Actually, there's a fair chance Rih is just pulling some sneaky tactics so her team can catch and build up the gym while the rival teams unsuspectingly sit and listen to her music. She is a real life Pokemon trainer after all.
Not to worry though, the Beygency have eyes and ears everywhere so we expect everyone who gets caught throwing Pokeballs during a live concert will be intercepted and lectured accordingly. As you were, trainers.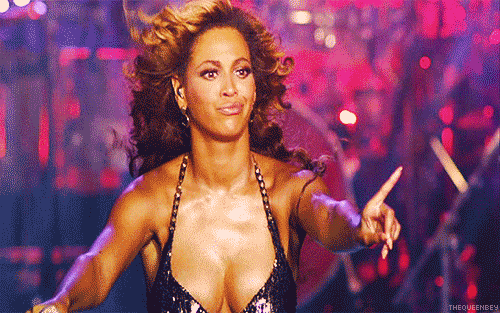 via giphy.com