Bhad Bhabie says Billie Eilish hasn't text her back since she got "famous"
30 March 2020, 13:08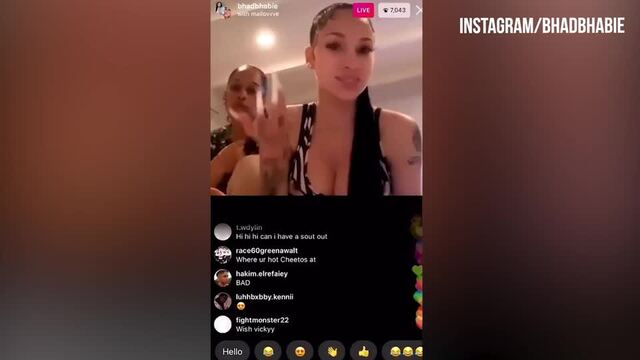 Bhad Bhabie says Billie Eilish ignores her texts now that she's famous
"I guess that's what happens when bitches get famous."
Bhad Bhabie has revealed the current status of her relationship with Billie Eilish – and things aren't looking too friendly anymore.
In case you didn't know, once upon a time Billie Eilish and Bhad Bhabie (real name Danielle Bregoli) were pretty pally. In fact, so pally that in 2018 there were even rumours the two musicians were a couple, which Billie quickly shut down.
READ MORE: Billie Eilish calls out "irresponsible" people hoarding food due to coronavirus
Danielle and Billie first linked up following the death of their mutual friend XXXTentacion, but they had previously been messaging each other via Instagram DMs. They even discussed the possibility of a collaboration. Speaking to Billboard in May 2019, Bhad Bhabie said of Billie: "I love her as a person, she's just so real. I love her so much. I feel like I can be real around her and she's not gonna judge me."
On Saturday (Mar 28), the rapper was asked if she and the 'bad guy' singer are still friends on Instagram Live, to which she replied: "I think I'm friends with Billie, I don't know if Billie is my friend. Every time I DM her and give her my number, she doesn't text me.
READ MORE: Billie Eilish hilariously roasts Bhad Bhabie for using her phone while driving
"I mean, I don't know, I guess that's what happens when bitches get famous. It could be that. I'm not tripping. I know who my real friends are." 
Billie hasn't responded to Bhad Bhabie's comments just yet, but we'll let you know when she does.