Bhad Bhabie reveals why she's no longer friends with Billie Eilish
17 November 2020, 17:11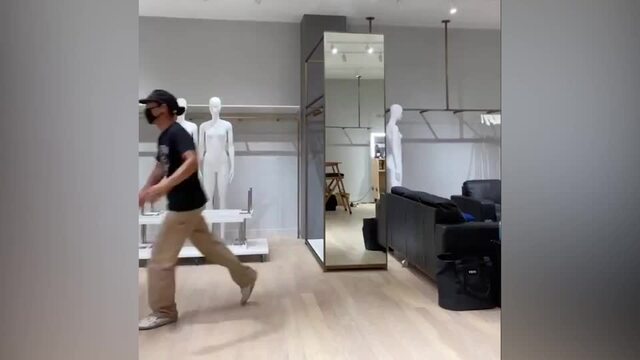 Billie Eilish twerks in BTS clip from the 'Therefore I Am' music video
Billie and Bhad Bhabie met in 2018 following the death of their mutual friend XXXTentacion.
Bhad Bhabie has revealed why she no longer speaks to Billie Eilish.
If you remember, the two used to be good friends and at one point there were even rumours that Billie and Bhad Bhabie were dating (which Billie quickly shut down, btw). They met the day their mutual friend and rapper XXXTentacion died in June 2018. "[Billie] came to my house and we just listened to his music and cried all day like some little b***hes," she told Entertainment Tonight at the time.
Billie actually called Bhad Bhabie her "baby sister" and Bhad Bhabie had teased they would be collaborating on a track together. However, in March, Bhad Bhabie said that the 'Therefore I Am' singer hadn't been returning her DMs. "I mean, I don't know, I guess that's what happens when bitches get famous. It could be that. I'm not tripping. I know who my real friends are," she said during an Instagram Live.
READ MORE: Billie Eilish finally joins TikTok and her username will make you scream
Last week, Bhad Bhabie went into further detail about her friendship with Billie. Speaking to Entertainment Tonight again, she said: "People always want to act like we have problems or we have beef. No. I just feel like either someone got into her ear about me and made her think that I was a bad person or she was getting too big to where she didn't want to associate herself with my brand. And that's perfectly fine, I understand that, but it sucks when you have a friend and they just disappear."
Thankfully, there's no hard feelings about the demise of their friendship. She continued: "I'm not mad at her, she's not mad at me. It is what it is. I always supported her. I was always there but, you know, shit happens."
And that collaboration? Yeah, that's not happening anymore. Bhad Bhabie added: "That's not on me. I don't think her team would ever come close to me. A lot of people don't wanna associate themselves with my brand – they think I'm this, like, evil, devil child. I get it. If there was a kid in school that I thought was crazy, I wouldn't want my kid hanging out with them either."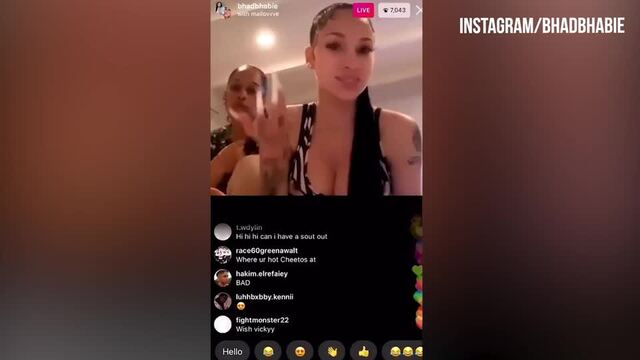 Bhad Bhabie says Billie Eilish ignores her texts now that she's famous
So there you have it. The unlikely duo's friendship is done and dusted, and the Billie Eilish x Bhad Bhabie collab is in the bin. Sigh.