Billie Eilish tells white people who say 'all lives matter' to "shut the f**k up"
1 June 2020, 12:32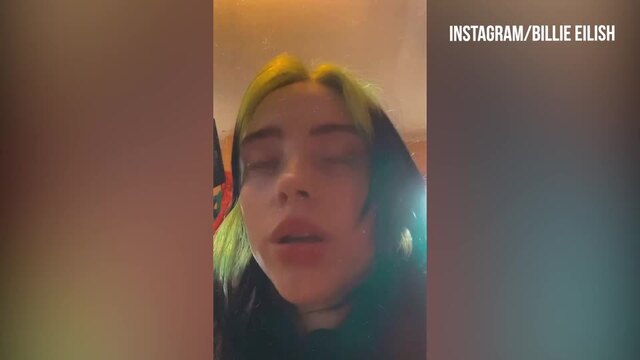 Billie Eilish calls out people hoarding food amid Coronavirus scare
Billie Eilish had some serious words for Donald Trump and those refusing to support the ongoing #BlackLivesMatter protests in the wake of George Floyd's murder.
Billie Eilish is channeling her inner-political activist right now, and straight off the back of her short film on the topic of body shaming, she's spoken out on the #BlackLivesMatter campaign, with a seriously powerful speech.
In the midst of the worldwide protests acknowledging the harrowing murder of George Floyd by Minneapolis police, celebrities have been using their platforms to donate and talk about the importance of the movement, and Billie had a lot to say, particularly to those backing opposition protest 'All Lives Matter'.
READ MORE: John Boyega calls out racists in powerful video about George Floyd
Before giving her own take on the current situation, the 'Bury a Friend' singer addressed tweets from President Donald Trump, in which he labelled protestors as "thugs" and condoned the use of shooting for looters, replying, "Are you dead f**king serious???? EAT A HUGE F**KING D**K AND CHOKE ON IT."
She then took to Instagram for a lengthy post on a) acknowledging your own privilege, and b) why, as she puts it, 'All Lives Matter' supporters need to "shut the f**k up". We're listening.
Expressing the importance of remaining respectful, Billie shared a powerful anecdote that sums up the current situation, writing: "If your friend gets a cut on their arm are you gonna wait to give all your friends a bandaid first because all arms matter? NO. You're gonna help you friend because they are in pain because they are in need because they are bleeding."
She continued, "If I hear one more white person say 'all lives matter' one more f—ing time I'm gonna lose my f—ing mind…no one is saying your life doesn't matter…this is not about you. You are not in need. You are not in danger."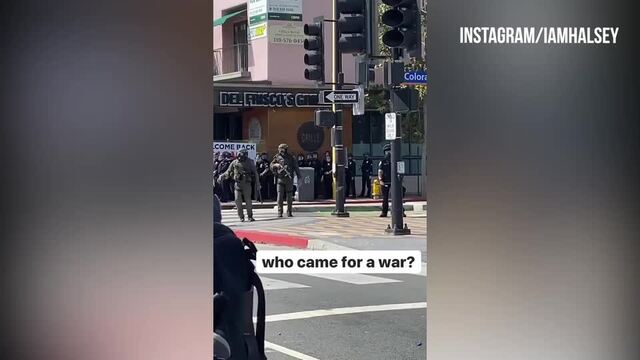 Halsey calls out the police at Black Lives Matter protest
The phrase 'All Lives Matter' was created in retaliation to the Black Lives Matter campaign, which refuses to acknowledge skin colour when it comes to the injustices in the world - including police brutality, workplace inequality, and targeted attacks on black people.
"You are privileged whether you like it or not. Society gives you privilege just for being white," Billie added.
"You can be poor, you can be struggling and still you skin colour is giving you more privilege. If all lives matter why are black people killed just for being black? Why are immigrants persecuted?
"The slogan #BlackLivesMatter does not mean other lives don't. It's calling attention to the fact that society clearly thinks black lives don't f—ing matter. And they f—ing do!!!! It means black. lives. f—ing. matter."
Other famous faces including Rihanna, Beyoncé and Ariana Grande have also been sharing their own thoughts to encourage their fans to act as allies, and support those out on the streets protesting.
The likes of Halsey and YUNGBLUD, Kendrick Lamar, Lil Yachty, Tinashe and many others have been spotted at organised marches across America that will hopefully see some kind of justice for murdered George Floyd.
This is the unity we're here for.