Billie EIlish says she's dated people in secret since becoming famous
2 September 2020, 12:12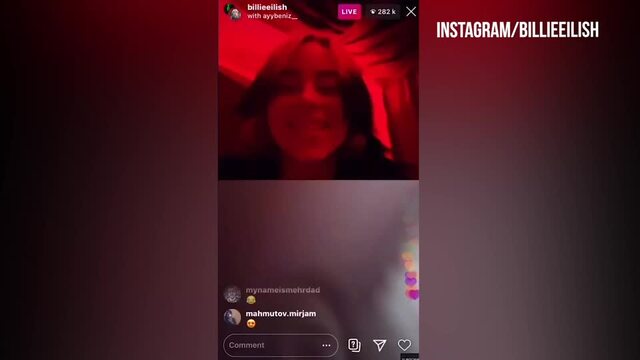 Billie Eilish surprises fans by video-chatting with them on Instagram Live
Billie Eilish opened up about her love life in a brand new interview.
Billie Eilish has explained why she keeps her love life private and confirmed that she's dated people in secret in recent years.
It's no secret that Billie Eilish is one of the most famous people in the entire world right now. Since releasing her debut single 'Ocean Eyes' in 2015, the 18-year-old has gone on to break music records and she currently has over 66.2 million followers on Instagram alone. This year, Billie made Grammys history after becoming the youngest star to win all four main awards.
READ MORE: Billie Eilish reveals hidden meaning behind My Future lyrics and video
However, in spite of how well-known she is, Billie makes sure to keep parts of her life private and she's opened about why.
Speaking to Capital FM yesterday (Sep 1), Billie said: "I definitely want to keep [my romantic life] private." She then revealed that she's already dated people without putting them or their relationships in the public eye. Billie added: "I've had relationships and kept them private, and even the ones that I've had; with the tiny amount that I've let the world see, I regret."
Discussing why she feels that way, Billie continued: "I think about the people that have made their relationships public, and then they break up, and it's like 'What if it goes bad?' And then everyone had this opinion on your relationship that they know nothing about." She ended her comments saying: "It's not something that I'm interested in."
In short, Billie Eilish's love life is none of your business. Stream 'my future' for clear skin.