Billie Eilish finally joins TikTok and her username will make you scream
16 November 2020, 11:50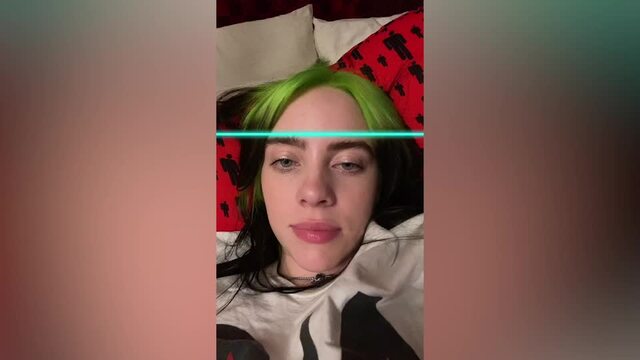 Bille Eilish joins TikTok and shares her first video ever
Billie Eilish TikTok content incoming!
Fans rejoice: Billie Eilish has finally joined TikTok and, honestly, it's about time.
Last week, the 'Therefore I Am' singer uploaded her first video onto the platform using the popular Time Warp Scan filter to jump on the "perfect nose" trend, where people use the filter to see what they would look like with a nose job.
Fans were incredibly excited to see some more Billie content, but what really killed the internet was her, er, interesting choice of username.
READ MORE: Billie Eilish fans slam troll who criticised her body in new pictures
Billie's TikTok username is... @coochiedestroyer5. Sadly, Billie has since changed her username to @billieeilish and her account has now been verified.
So far, Billie has only shared two TikTok videos. Billie's second video shows her shoving the head of a ukulele in her mouth because why the hell not. "Do you guys remember when I was 15, and I fit an entire ukulele head in my mouth? Should we see if I can do it again? I very much doubt it but I shall try," she said.
Spoiler alert: she does it.
Unsurprisingly, Billie has already raked up 4.6 million followers in just a couple days.
Charli D'Amelio is shaking.