Who Is The Richest Pop Punk Artist Of Them All?
21 March 2016, 13:56 | Updated: 31 December 2019, 10:56
Lifestyles of the rich and famous.
Have you ever wanted to know the net worth of a successful pop punk career? Ever wanted to know how much your fave has stored in their bank account? Well, thanks to the internet, we can compare and contrast our favourite pop punk performers and see just who comes out on top of the pop punk rich list. All amounts courtesy of celebritynetworth.com. Let's start the countdown!
14) Alex Gaskarth - $1 million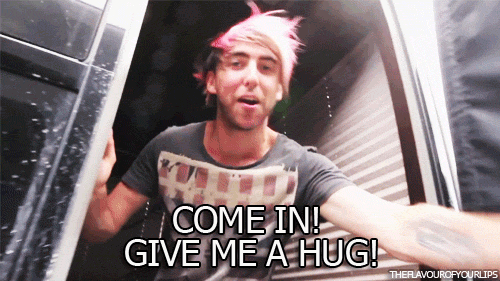 Tumblr
The All Time Low frontman continues to tour and record as well as contributing material to soundtracks for the likes of Alice In Wonderland and Jennifer's Body.
13) Brendon Urie - $4 million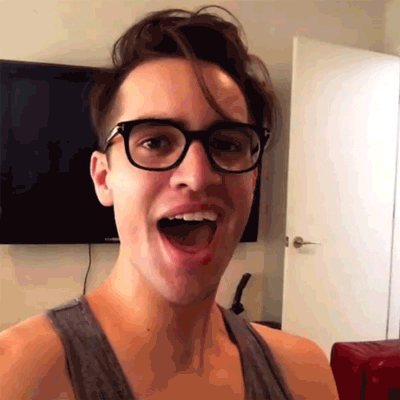 MORIARTY-CANNOT-RISE.TUMBLR.COM
Surprisingly low for Brendon, especially considering that his latest record has been, arguably, his biggest success thus far. Writing credits on previous releases were split, particularly on Pretty.Odd., but his increasingly hot status as a live act should ensure that he has plenty of healthy income lined up for the future.
12) Pierre Bouvier - $5 million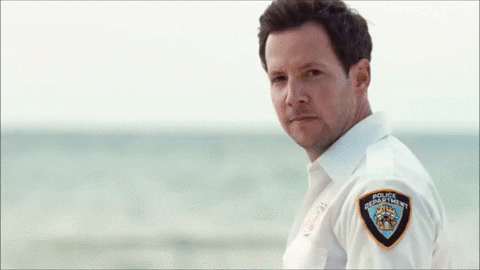 OKAYSAMARITAN.TUMBLR.COM
The Simple Plan frontman is now on the comeback trail with a new album and tour from the group. Pierre has also become a TV personality through hosting gigs in Canada and on MTV.
11) Deryck Whibley - $6 million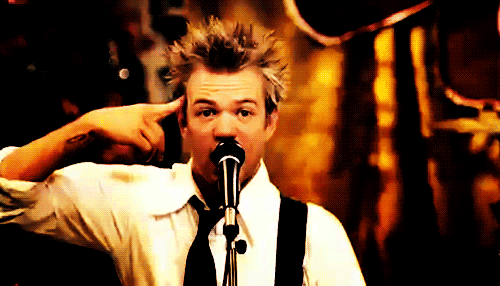 Tumblr
Another performer making a comeback, the Sum 41 leader suffered highly-publicised health problems in the last few years but the phenomenal success of All Killer, No Filler has ensured he has stayed in the money!
10) Hayley Williams - $8 million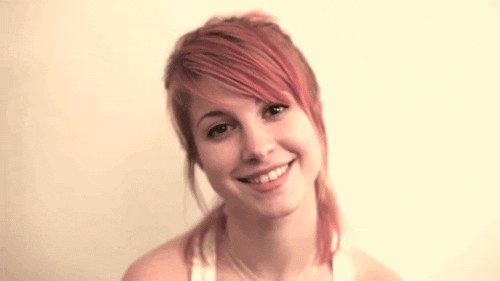 I-MAY-BE-A-CAT.TUMBLR.COM
Paramore clearly pays! It was recently revealed through the current Jeremy Davis court case that Hayley has the most control over the band's business entities and this, coupled with the success of other ventures like Parahoy! and her new line of hair dye, will contribute to her continued success.
9) Pete Wentz - $10 million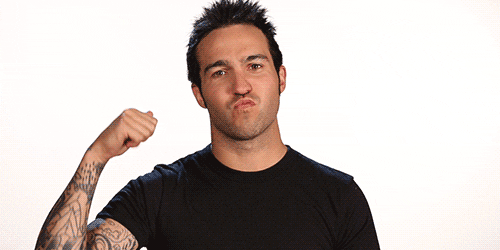 BESTINK.TUMBLR.COM
The lyricist and bassist has fashioned a side career as an all-round media mogul, running DCD2 records, releasing books, owning nightclubs and setting up a TV production company. In short, much like his "Thriller" guest Jay-Z, he's not a businessman, he's a business, man!
8) Benji Madden - $14 million
FUCKYEAHREACTIONS.TUMBLR.COM
Aside from Good Charlotte, Benji owns the clothing label MADE, has performed songwriting duties for Hilary Duff and has written TV themes for the likes of Paris Hilton reality series My New BFF.
7) Patrick Stump/Joel Madden - $16 million

PATRICKSTUMPGIFS.TUMBLR.COM
As FOB's main composer, Patrick will get a larger cut of publishing rights to their musical material. His solo album and tour during FOB's hiatus period were largely self-funded thanks to this.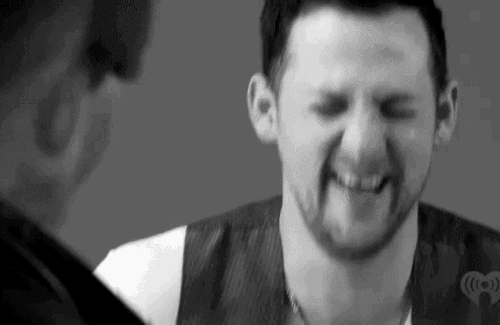 TUMBLR.COM
Joel Madden recently reunited with Good Charlotte and has filled in his time over their hiatus with a judging gig on the Australian version of The Voice and running the clothing line DCMA.
6) Gerard Way/Davey Havok - $20 million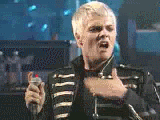 OHNOTHEYDIDNT.LIVEJOURNAL.COM
Unbelievably, even years after MCR's sad end, Gerard is still one of the richest players in pop punk as young audiences newly discover his work via the likes of Tumblr.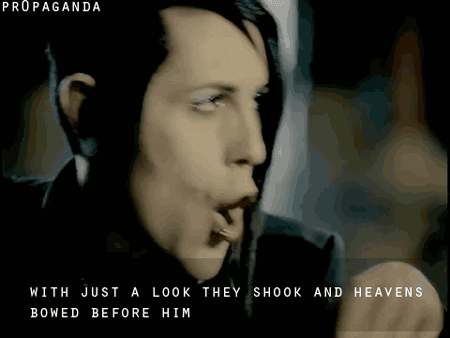 TUMBLR.COM
Davey is perhaps even more surprising but his clothing lines have been incredibly successful, boosting his net worth despite AFI's seeming inactivity in recent years.
5) Travis Barker/Tre Cool - $45 million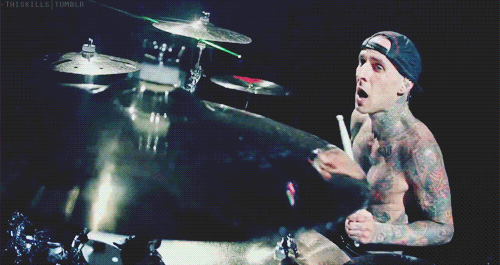 BLINDHUMAN.TUMBLR.COM
Travis has become the go-to drummer in pop punk circles, working with a variety of different bands as well as side projects in DJ-ing, shoe designing and appearing in his own reality TV series.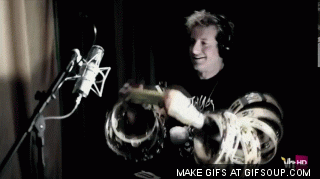 GIFSOUP.COM
Tre has been with Green Day since their inception and, after over 75 million record sales, has made a more than sufficient amount to live on. In more recent years he has also stepped in front of the mic, his vocals featured briefly on the American Idiot album.
4) Mike Dirnt/Avril Lavigne - $50 million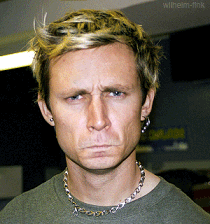 TUMBLR.COM
The loyal bassist of Green Day has also written for them, expanding his share of the income. The founding member headed out on his first tour with the band on the day of his high school graduation and never looked back.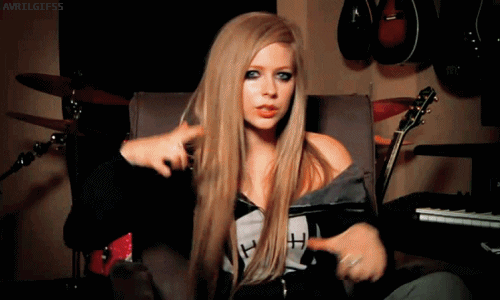 TUMBLR.COM
Avril has 30m album sales and 50m single sales to her name, including six worldwide number 1s. Add to this her perfumes, Abbey Dawn clothing line and occasional film work and this Canadian star has accumulated a rather large fortune.
3) Billie Joe Armstrong - $55 million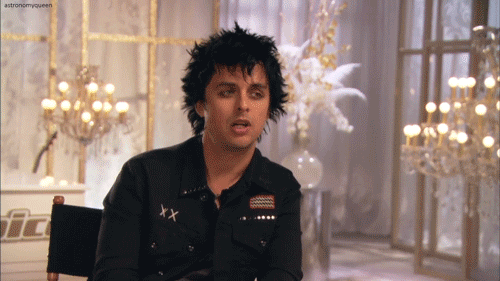 ASTRONOMYQUEEN.TUMBLR.COM
With a career spanning over two decades, stadium tours, a Broadway musical and, in "Good Riddance (Time Of Your Life)", a huge crossover hit that has appeared in every sitcom and graduation video since the mid-90s, it is no surprise that Billie features so high up on the list.
2) Mark Hoppus/Tom DeLonge - $60 million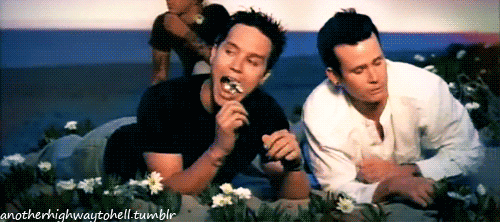 TUMBLR.COM
Four words - Enema Of The State. They could've retired right there and then if they'd wanted.
1) Dexter Holland - $65 million
ivaivanic.deviantart.com
The Offspring frontman had several huge chart hits with "Pretty Fly For A White Guy", "Want You Bad", "Million Miles Away" and "Original Prankster" still getting huge amounts of radio play.
So, any surprises in there? Let us know in the comments.
wifflegif